Publications
Hodge, AM-C. and BS Arbogast. 2015. Carnivore diversity at a montane rainforest site in Ecuador's Gran Sumaco Biosphere Reserve. Oryx (in press).
King, TL., MS Eackles, BA Garner, M van Tuinen, BS Arbogast. 2015. Isolation and characterization of microsatellite DNA loci in the threatened flat-spired three-toothed land snail Triodopsis platysayoides. Conservation Genetics Resources (in press)
Chavez, AS, SP Maher, BS Arbogast, and GJ Kenagy. 2014. Diversification and gene flow in nascent lineages of island and mainland North American pine squirrels (Tamiasciurus spp.). Evolution 68: 1094-1109.
**Manly, B, BS Arbogast, DS Lee, and M Van Tuinen. 2013. Mitochondrial DNA analysis reveals substantial population structure within the endangered Black-capped Petrel (Pterodroma hasitata). Waterbirds 36:228-233.
Vanderhoff, E. N., *A-M. C. Hodge, B. S. Arbogast, J. Nilsson and T. W. Knowles. 2011. Abundance and activity patterns of the margay (Leopardus wiedii) at a mid-elevation site in the eastern Andes of Ecuador. Mastozoologia Neotropical 18: 271-279. PDF
Lovette, I. J., B. S. Arbogast, E. Bermingham, C. A. Botero, R. L. Curry, R. E. Ricklefs, and S. L. Vehrencamp. 2011. Phylogenetic, morphological, and behavioral differentiation in mockingbirds and thrashers (Aves: Mimidae). Molecular Phylogenetics and Evolution, 63:219-229. PDF
*Kerhoulas, N. J. and B. S. Arbogast. 2010. Molecular Systematics and Pleistocene
Biogeography of Mesoamerican Flying Squirrels. Journal of Mammalogy 91: 654-667.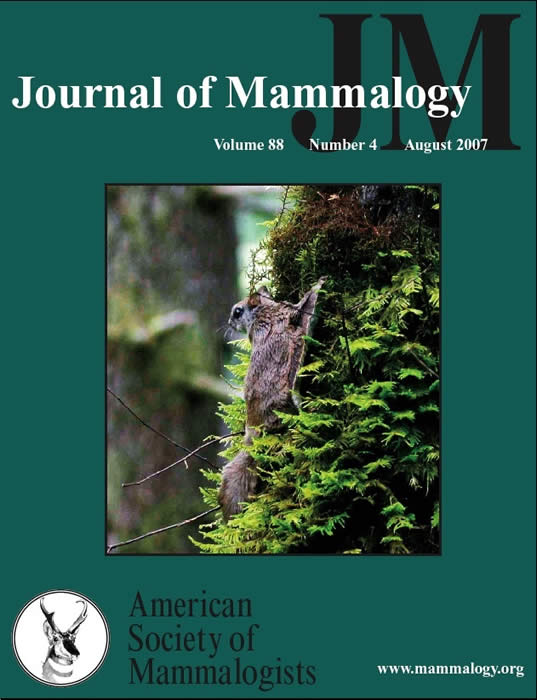 Arbogast, B. S. 2007. A brief history of the New World flying squirrels:
Phylogeny, biogeography and conservation genetics. Special Feature Article,

Journal of Mammalogy 88: 840-849. PDF
*Blois, J. L. and B. S. Arbogast. 2006. Conservation genetics of the Sonoma tree vole (Arborimus pomo) based on mitochondrial and amplified fragment length polymorphism markers. Journal of Mammalogy 87:950-960 PDF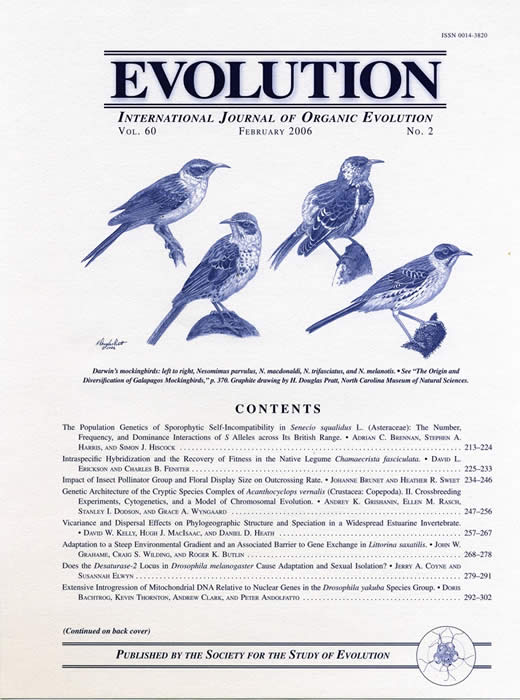 Arbogast, B. S., S. V. Drovestski, R. L. Curry, P. Boag, P. Grant, B. R. Grant, G. Seutin and D. J. Anderson. 2006. The origin and diversification of Galápagos mockingbirds. Evolution 60:370-382. PDF
Arbogast, B. S., J. P. Dumbacher and S. J. Steppan. 2006. Evaluation of scientific information regarding the Preble's meadow jumping mouse. A Scientific Report prepared by Sustainable Ecosystems Institute for the US Fish and Wildlife Service. 82 pp. PDF
— Additional coverage in Nature (PDF)
Arbogast, B. S. 2006. The Geography of Life. Trends in Ecology and Evolution 21:14-15. PDF
Arbogast, B. S., R. A. Browne, P. D. Weigl and G. J. Kenagy. 2005. Conservation genetics of endangered flying squirrels from the Appalachian mountains of eastern North America. Animal Conservation 8: 123-133. PDF
Zheng X., Arbogast B. S. and G. J. Kenagy. 2003. Historical demography and genetic structure of sister species: deer mice (Peromyscus spp.) in the North American temperate rainforest. Molecular Ecology 12: 711-724. PDF
Arbogast B. S., Edwards S. V., Wakeley J., Beerli, P. and Slowinski, J. B. 2002. Estimating Divergence Times from Molecular Data on Phylogenetic and Population Genetic Timescales. Annual Review of Ecology & Systematics 33: 707-740. PDF
Arbogast, B. S., and G. J. Kenagy. 2001. Comparative phylogeography as an integrative approach to historical biogeography. Journal of Biogeography 28: 819-825. PDF
Arbogast, B. S., R. A. Browne, and P. D. Weigl. 2001. Evolutionary genetics and Pleistocene biogeography of North American tree squirrels (Tamiasciurus). Journal of Mammalogy 82: 302-319. PDF
Arbogast, B. S. 2001. Phylogeography, by J.C. Avise. Book Review, American Zoologist 41: 134-135.
Arbogast, B. S. 1999. Mitochondrial DNA phylogeography of the New World flying squirrels (Glaucomys): implications for Pleistocene biogeography. Journal of Mammalogy 80:142-155. PDF
Slowinski, J. B., and B. S. Arbogast. 1999. Is there an inverse relationship between body size and the rate of molecular evolution? Systematic Biology 48:396-399. PDF
Arbogast, B. S. and J. B. Slowinski. 1998. Pleistocene speciation and the mitochondrial DNA clock. Science 282: 1955. PDF
* = GRADUATE STUDENT CO-AUTHOR; **UNDERGRADUATE CO-AUTHOR