The Lamanai Archaeological Project
2006 Field Schools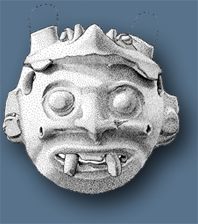 ---
Two archaeology field school sessions at Lamanai planned for 2006:

Session I March 27 - April 20
Session II May 16 - June 14
This web page will provide you with a brief, summary overview of the field school at Lamanai. Please contact Dr. Scott Simmons at simmonss@uncw.edu or by telephone at 910.962.3429 for more detailed information on the Lamanai field school in archaeology. See http://people.uncw.edu/simmonss/lamanai.htm for specific information on the Maya Archaeometallurgy Project at Lamanai.

View south of the New River Lagoon from atop Str. N10-43 (High Temple), Lamanai

---
The Field School in Archaeology at Lamanai, Belize
2006
A Summary Overview
Introduction & Setting
The Field School in Archaeology at Lamanai, Belize is a hands-on training class aimed at preparing students how to accomplish all aspects of archaeological field and laboratory work. Two field school sessions are offered in 2006. Session I is from March 27 -April 20, 2006. Session II will run from May 16 - June 14, 2006. The course consists of lectures on a variety of topics related to archaeological field and laboratory research as well as lectures and class discussions on a range of topics on the natural history of northern Belize. The overall aims of the Field School in Archaeology are to: a) provide students with a thorough understanding and working knowledge of how archaeological research is conducted in the field and the lab and; b) instruct students how and why modern archaeological research is closely integrated with environmental and other anthropological studies.
The setting for the course is the tropical environment of northern Belize. Specifically, students will be instructed in excavation methods and techniques at the ancient Maya site of Lamanai, located in the Orange Walk District of northern Belize. Located on the west bank of the New River Lagoon, Lamanai is one of the largest and most prominent archaeological sites in Belize. It was a major Maya center with an unbroken 3,000 year span of human occupation, making it the longest continuously occupied site anywhere in the ancient Maya world. The site is administered by the Belize Institute of Archaeology within the Lamanai Archaeological Reserve. The Reserve is home to a wide variety of tropical plant and animal species that occupy an array of microhabitats.
Cultural Immersion and Language
Students will live as resident guests in the town of Indian Church, a community comprised mainly of first and second generation Guatemalan and Salvadoran refugees; the oldest of these people have lived in Belize since 1983. Many of these first generation residents are now Belizean citizens, and, of course, all of their children and grandchildren born in Belize are citizens, as well. Although English is the official language of Belize and the resident students of Indian Church are taught English in school, Spanish is the language that is most often used in the home and informally among the people of community. As a result, many of the residents of Indian Church are bilingual. Therefore, field school students have a unique opportunity to practice speaking and learning the Spanish language in an informal, relaxed setting. In terms of other aspects of cultural immersion, archaeology field school students eat all of their meals at a local women's cooperative, Las Orquidias, can attend church services on Sundays, and work directly with local Belizean field technicians during excavation of the archaeological site in the morning hours. Students also have the opportunity to work with local artisans in the local craft workshop and play football/soccer (fútbol) on the pitch in town. Local dances are sometimes held in the village, and a final end-of-the-program party (fiesta) is hosted by the women at Las Orquidias where Belizean music is played by local musicians. In short, by living, eating and socializing in the village, students are totally immersed in local Belizean culture.

Safety, Health, and Security Issues
Safety is an important concern for the archaeology field school in Belize. Students are advised on the kinds of physical labor that are entailed in archaeological fieldwork (see below), and they are also advised of current field conditions in northern Belize during the spring and summer months (heat, humidity, insects, etc.). Students are advised well before the program begins on health issues, such as outbreaks of malaria, and are told they must consult with their family physicians/health care providers prior to leaving the country. Students are required to have an up-to-date tetanus shot, and it is strongly recommended that they obtain a prescription for a malaria prophylaxis prior to their departure date. Students are provided with bottled drinking water in their houses and are provided with bottled drinking water in the field as well. Arrangements will be made prior to the students' arrival for emergency transportation to known locations of hospitals and clinics in the event of a medical emergency. Students are met at the airport in Belize City and transported directly to Indian Church Village. The village is small in size and population (approximately 250 people). Crime is almost unknown in the village. Nevertheless, students are advised to stay together in groups at night, and not to be out late in the evening hours. Dr. Simmons lives in a house in the village, so he is literally a stone's throw away in case of any emergency. In the event of an emergency Dr. Simmons will have a cellular telephone at his disposal at all times. Students are provided with keys to locks on their houses so that their possessions are secure.

Student Grading
Student participants will be graded in three ways for this course. One of their grades will be derived from an oral presentation of a research topic of their choosing. Another grade will be based on the content and presentation of their field notebook, which is a professional record of the field methods they use, their archaeological finds, and drawings and other notes they make on the areas in which they excavate. Finally, students will be graded on their class participation and general attitude during the course. Student oral presentations will be delivered to members of Indian Church Village, the Las Orquidias Women's Cooperative group, and other interested individuals. These 10-15 minute oral presentations will be the culmination of research each student participant will conduct on a topic related to archaeology or anthropology. Student grades for the research and oral presentation will be based on the completeness and accuracy of the information they present. Each student participant will also be required to keep a field notebook (Chartwell) during the four-week course. These field notebooks will contain information presented during course lectures, field and lab work activities, in-field participation with other researchers, and other pertinent field observations. Students will be assessed on the basis of the accuracy and thoroughness of the data they record. Finally, student participation in all activities is expected, as is a positive attitude and demeanor.
Dr. Scott Simmons has conducted archaeological research in Belize since 1986, and at Lamanai since 1998. He is the Archaeology Field School Director and Co-Principal Investigator at Lamanai (along with Dr. Elizabeth Graham). Dr. Simmons is responsible for all aspects of the field school course, including lectures on archaeology and Maya anthropology, in-field instruction and supervision, and direction of all laboratory work. He is assisted by Ms. Laura Howard, M.S. Ms. Howard has co-directed the archaeology field school at Lamanai since its inception in 1997, and has conducted research in Belize since 1990. Both have co-directed archaeology field schools at Lamanai in 2001, 2002, 2004 and 2005. Thus far over 100 students have participated in the Lamanai archaeology field school in Belize.

Ms. Laura Howard looking out on the plaza and Str. N10-9 (Jaguar Temple), Lamanai, Belize
---
Field School Essentials
Climate and General Health

Life in Indian Church Village and Belize

Some Tips for Enjoying your Field School Experience

General Information About Belize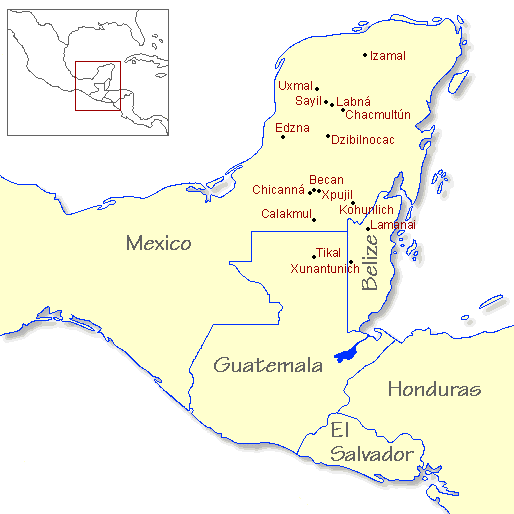 Location of Lamanai, Belize