People:
Joseph Pawlik
Graduate students
Information for undergrads and prospective grad students

Science:
Marine chemical ecology

Giant barrel sponge Xestospongia muta

Marine invertebrate larval biology
Photographic guide to sponges of the Caribbean
Courses:
BIO 318: Invertebrate Zoology
BIO 501: Science as a Profession
| HOME |



"Half Chihuahua, Half Black Lab... Any Questions?"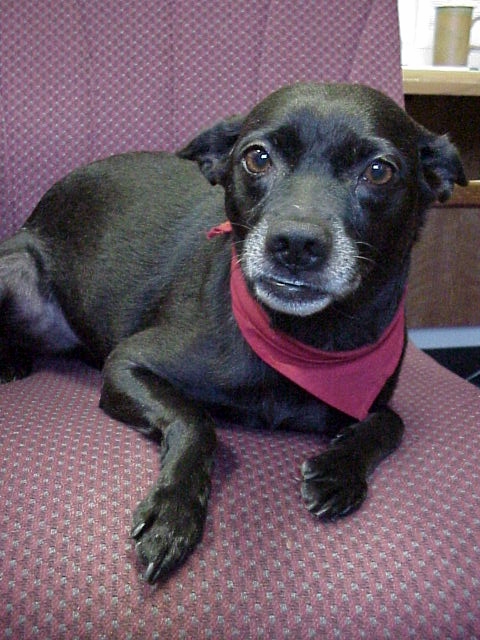 UPDATE: Gizmo passed away on 9 April 2007 after 14+ years as the best dog ever! She will be deeply missed.
Research Interests:
Acquiring deterrent compounds by rolling around in the grass.
Extracting doggy cookies from cookie jars.
---
Gizmo's Bag o' Tricks:

Jump
Shake
Cookie on the Nose
Play Dead

Good dog!
---
Back to dog main page