Bingo Card Generators

- Valentine editions

Ready to make holiday themeed bingo cards in minutes? That's right just input all your words or numbers into the cells and hit print. Then click the shuffle button and hit print again. Each time you hit the shuffle button excel creates a two unique bingo boards that you can print out and use .Be sure to read the instructions. These sheets will not work with a macro security level set on high. Follow the Instruction sheets provided to enable the macros. These improved bingo card generators have tabs for one card or two cards per page. Plus, only available on the premium site are picture bingo card generators which will generate bingo cards using pictures instead of words. Note: These games will only function correctly on Microsoft Excel Version 2003 or higher for Windows.

Download this Resource

Instructions and Tutorials
Game Information
These presentation games will only function correctly on Excel version 2003 or higher for Windows.



Please Note: *At present these templates have not been tested using the Macintosh operating system or Microsoft Office for Mac.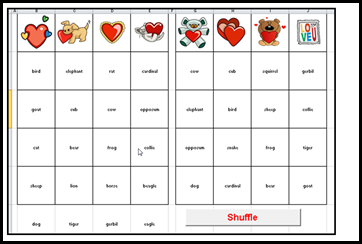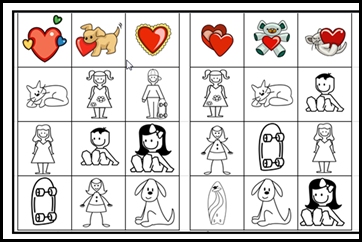 ---
Technical Support
Unfortunately, we cannot provide direct technical support for these games at this time. If you are having trouble with one of the games there are a couple of things you can do:

1. Read the Instructions. Each game has instructions needed for editing and playing the game located on this web site.

2. Watch the Tutorial Video. Most of the games and templates have accompanying tutorial videos that can help you see how to edit and play the games. All of these can be found on this site, or you can view them on our youtube channel at: youtube.com/uncwedgames

3. Phone a Friend. If you are still having trouble with one of the games, I suggest you find a good PowerPoint or Excel user that you know and ask them to help you.

4. Search the Web. There are lots of good tutorials available on the web for Microsoft Office. For example, just do a Google search for PowerPoint tutorial. It is amazing what you will find.

5. Try another computer. Often times when you simply go to another computer and try to download or use the games you will find that the problem is not there.