Cape Fear River Project
Hydrology and Salinity / Biogeochemistry / Benthic and Epibenthic Fauna

Photogallery / Directory of Related Links / Field Instruments / Personnel
US Army Corps of Engineers Annual Report:

2001, 2002, 2003, 2004, 2005, 2006, 2007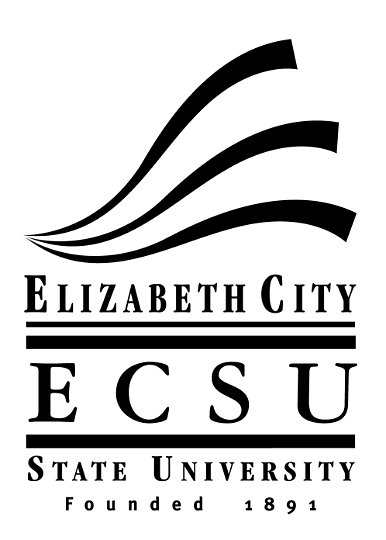 , 2008, 2009, 2010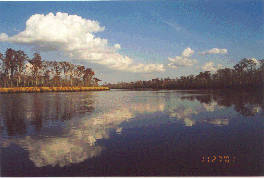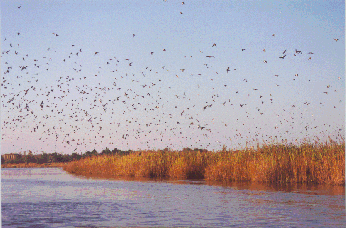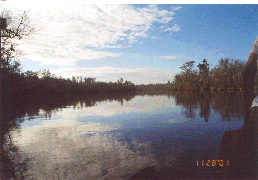 A large scale dredging project in the Cape Fear River, conducted by the Army Corps of Engineers, is expected to increase the tidal amplitude as much as 10 cm in some areas of the river/estuary. Previous projects have resulted in large scale conversion of tidal and overflow swamp to tidal marsh. This 8-10 year study (1999-2007) will determine the degree and location of significant impacts to wetland ecosystems at 12 channel stations and flooding duration in 54 wetland stations are monitored before amplitude change occurs. Biological and chemical response variables being measured include sulfate, methane, and chloride levels in soil porewater, benthic infauna, epibenthic fish and invertebrates and precise elevations relative to flooding and sea level. Collaborative studies are invited that will utilize these baseline data.
The U.S. Army Corps of Engineers (USACE), Wilmington District, is making channel improvements in the Wilmington Harbor located in the lower Cape Fear River Estuary in southeastern North Carolina. The deepening project includes 35 miles of approach channels and turning basins and will increase channel depth from an existing 38 feet to 42 feet. Changes in hydrology and salinity regimes, as a result of additional dredging and deepening activities, have been predicted by a mathematical model prepared by the USACE, Waterways Experiment Station. These changes include: (1) a 10 cm (4 in) increase in tidal range peaking near Wilmington and (2) a slight decrease in salinity. Because of uncertainties in the model, the USACE has established a program to monitor the potential effects of increased tidal range and salinity on the Cape Fear and the Northeast Cape Fear Rivers north of Wilmington.
Twelve permanent monitoring stations have been set up in the study area (figure 1). Water level and salinity are continuously monitored at each station by data collection platforms that have been surveyed to 0.01 ft accuracy relative to NAVD88 datum. Water level data collected from upstream stations will be compared to a baseline station (P1) at the mouth of the Cape Fear River which is currently experiencing oceanic tidal signatures and salinity level. Additional substations have been established in adjacent wetland areas at nine of the stations. In each wetland area, a belt transect has been established that consists of six substations distributed from the rivers edge to the adjacent upland (figure 2). Each substation contains a PVC pipe driven to resistance and surveyed to 0.01ft accuracy. Wetland stations are monitored for water level, salinity, sediment biogeochemistry, benthic infauna, epibenthic fish and invertebrates, and salt sensitive vegetation.
Contact Information:
Department of Biology
University of North Carolina at Wilmington
601 South College Rd.
Wilmington, N.C. 28403
(910) 962-7521