<![if !vml]>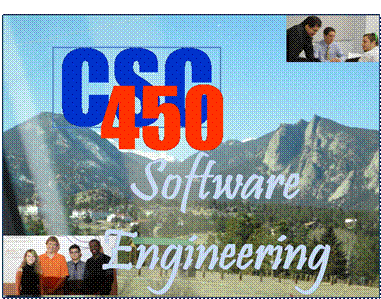 <![endif]>
Department of Computer Science
CIS Building Room 2046
Tel: 910-962-3819
simmondsd [at] uncw [dot] edu
_________________________________________
"Modeling Complex Systems and Engineering Software for Life"
_________________________________________
<![if !vml]>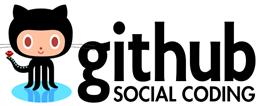 <![endif]>
Welcome
It is my pleasure to welcome you to csc450 – Software Engineering. In this course we will study object-oriented  methods for the design and production of large software systems emphasizing analysis,  design, implementation, and testing. The course includes the development of a substantial software project by teams of software developers.
The course meets TR 12:30 – 1:45pm in CI 1012. My office hours are TR 11:00pm-12:00pm or by appointment. My office is located in CI2046.
Current News
<![if !supportLists]>1. <![endif]>Please print a copy of your First Day Handout.
<![if !supportLists]>2. <![endif]>Sample 450 Project LINK
<![if !supportLists]>3. <![endif]>Test 1 samples: sample-1 sample-2
<![if !supportLists]>4. <![endif]>Test 2 Samples: sample-A