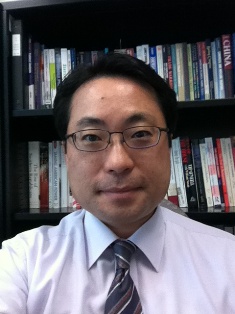 Assistant Professor
Public and International Affairs
University of North Carolina,
Wilmington

Email: seoj at uncw.edu
Office Phone: 910) 962-2287

กก
Jungkun Seo


Dr. Seo is an Assistant Professor of Political Science in the Department of Public and International Affairs at the University of North Carolina
at Wilmington. At UNCW, he teaches courses on U.S. Congress, American Foreign Policy, the American Presidency, and Research Methods.
Professor Seo received Ph.D. and M.A. in Government from the University of Texas at Austin and B.A. in Political Science from Seoul National University.

His research focuses on American political institutions and policy processes, particularly how domestic interests and electoral strategies shape
foreign policy choices and changes in the course of American political development (APD).

His articles have appeared in Political Science Quarterly, Journal of Legislative Studies, Party Politics, American Politics Research,
Journal of American Studies, Asian Perspective, and KEIA's Academic Paper Series.

Jungkun Seo's paper, co-authored with Peter Trubowitz, "Partisan Ambition and Scapegoat Theory: US-China Relations in Political Perspective" received
the Best Paper Award (Foreign Policy Section) in the American Political Science Association (APSA) Conference, Washington D.C., Sep 2-5, 2010.

กก