Chapter 3.1
FUSIONIST SUCCESS IN THE 1890's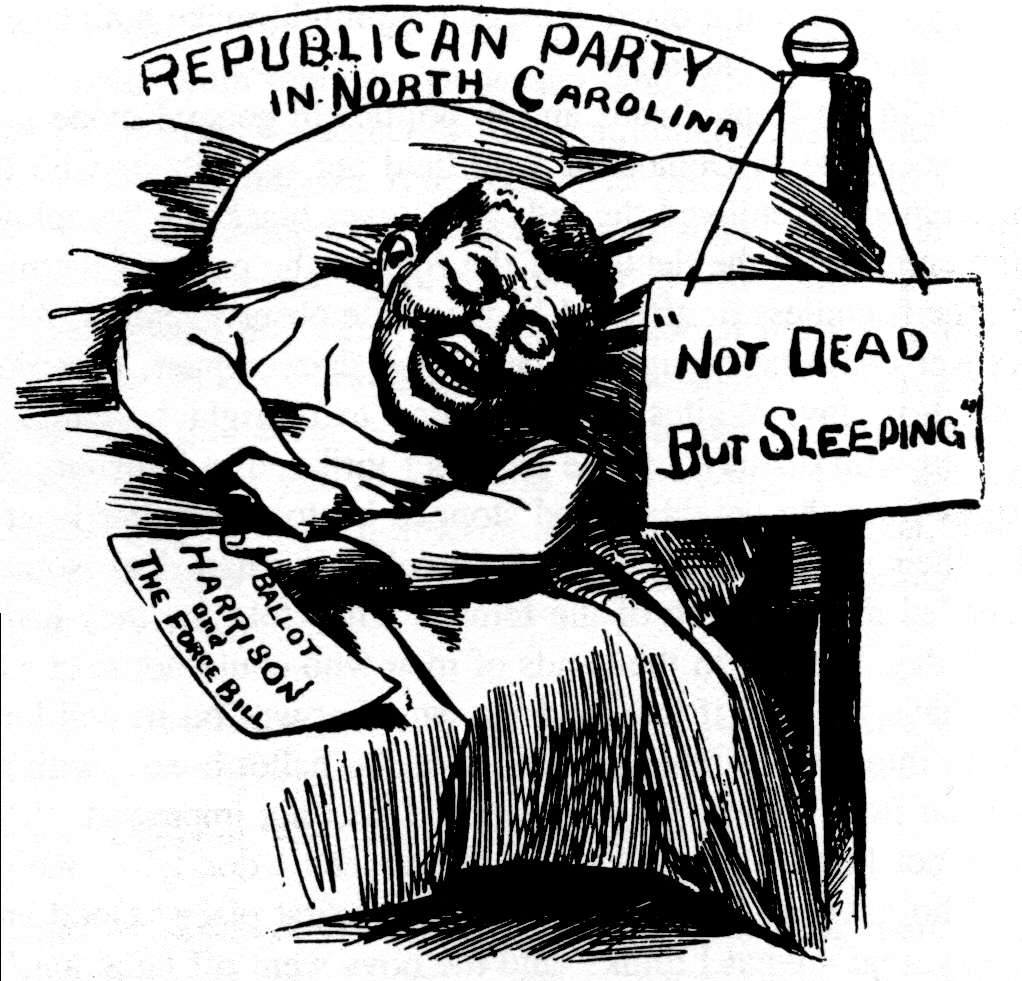 This 1892 Democrat campaign cartoon attempts
to arouse white voters to fear the black voters who,
if awakened, will lead to Republican victory
North Carolina state politics were dominated in the 1890's by the rise of the "Fusion" alliance, composed of the largely black Republican party and the white Populist party.
The Fusionists swept to victory in the state elections of 1894, and won control both of the legislature and the governorship in 1896, when they elected Daniel Russell (who was from Wilmington).


Governor Daniel Russell

The Fusionists passed several amendments to the North Carolina state constitution which made government more democratic, including changes which led to a significant expansion of voter registration and changes which allowed Wilmington, then the state's largest city, to elect a municipal government.
In Wilmington, the Fusionists won a legally contested election, in which no less than three separate slates of alderman and mayoral candidates claimed victory. The N. C. Supreme Court decided in 1897 in favor of the Fusionist slate, and Republican Silas P. Wright became mayor.
The new municipal government included four blacks among the city's ten aldermen, thirteen officers among the city's thirty policemen, and blacks in other city offices as well.
Many whites, some of whom had owned slaves before the war, resented African Americans in any positions of authority, political or economic. Tensions mounted throughout 1897 and into 1898.


return to Table of Contents

Link to 3.2:
THE WHITE SUPREMACY CAMPAIGN