Study Abroad in Chile

Summer Session II 2013

June 28 - August 5, 2013

¡Vamos!

SPN 302
Intermediate Reading in Spanish (3 credits)

SPN 303
(Conversation 3 credits)

* Earn 6 credits

* Improve your Spanish

*Have lots and lots of fun
Begin the journey of a lifetime here on campus in Wilmington. Our semester begins with two classes of intensive orientation and instruction in: your coursework, plus Chile's history, politics, geography and culture(s). This is when I will help you prepare for life with your Chilean family, and how to make your way safely and gracefully through life in another country.

Next stop: Pontificia Universidad Católica de Valparaíso, in the heart of Valparaíso. PUCV is one of South America's most prestigious universities. The "P" –-for "Pontificate" -- is an honor conferred on PUCV by Rome, designating it one of the top institutions on the continent. Students from all over the world study at PUCV. Classes will be taken there each weekday, followed by occasional cultural excursions. These are UNCW courses: each one counts towards a major and a minor in Spanish.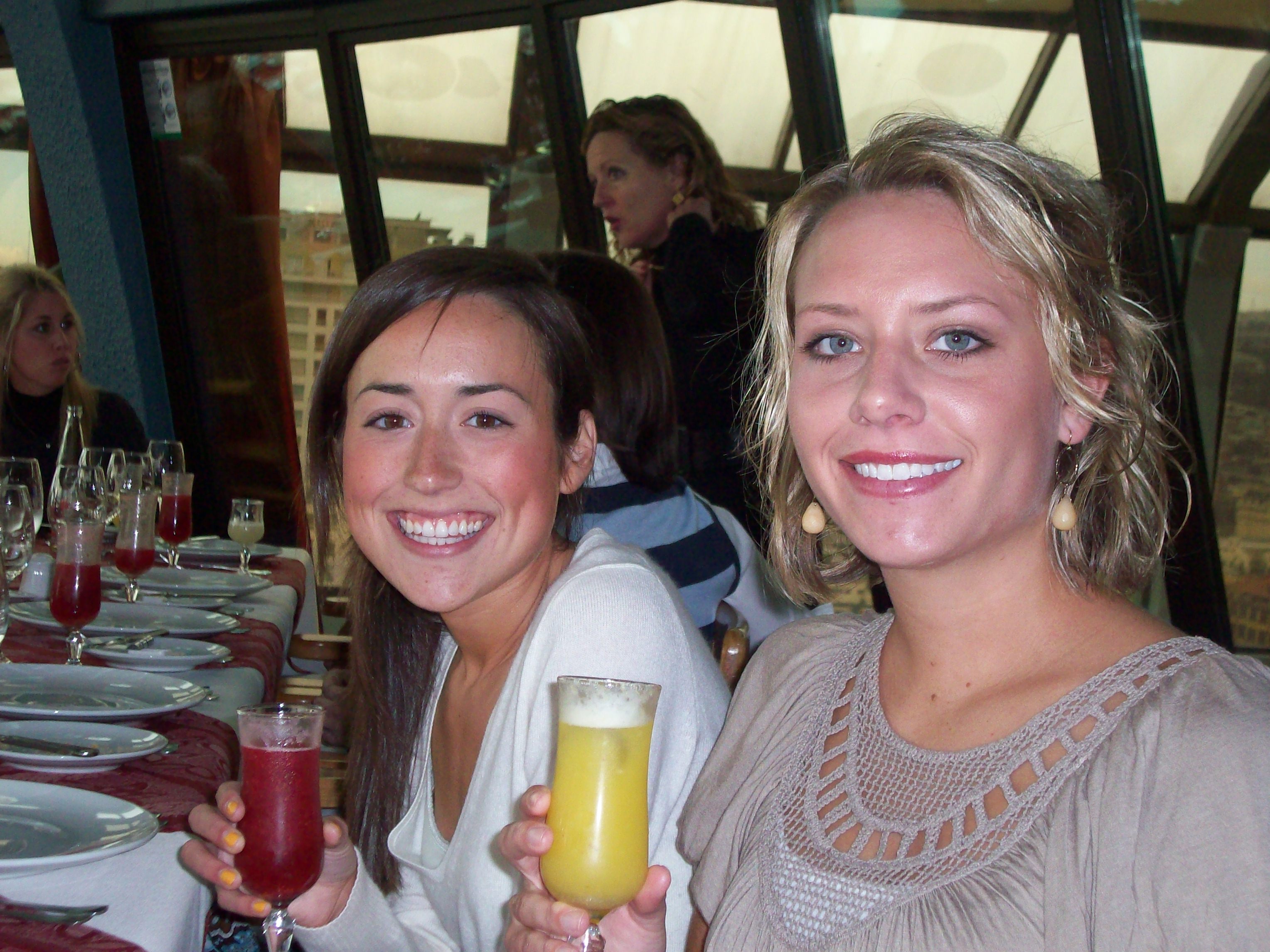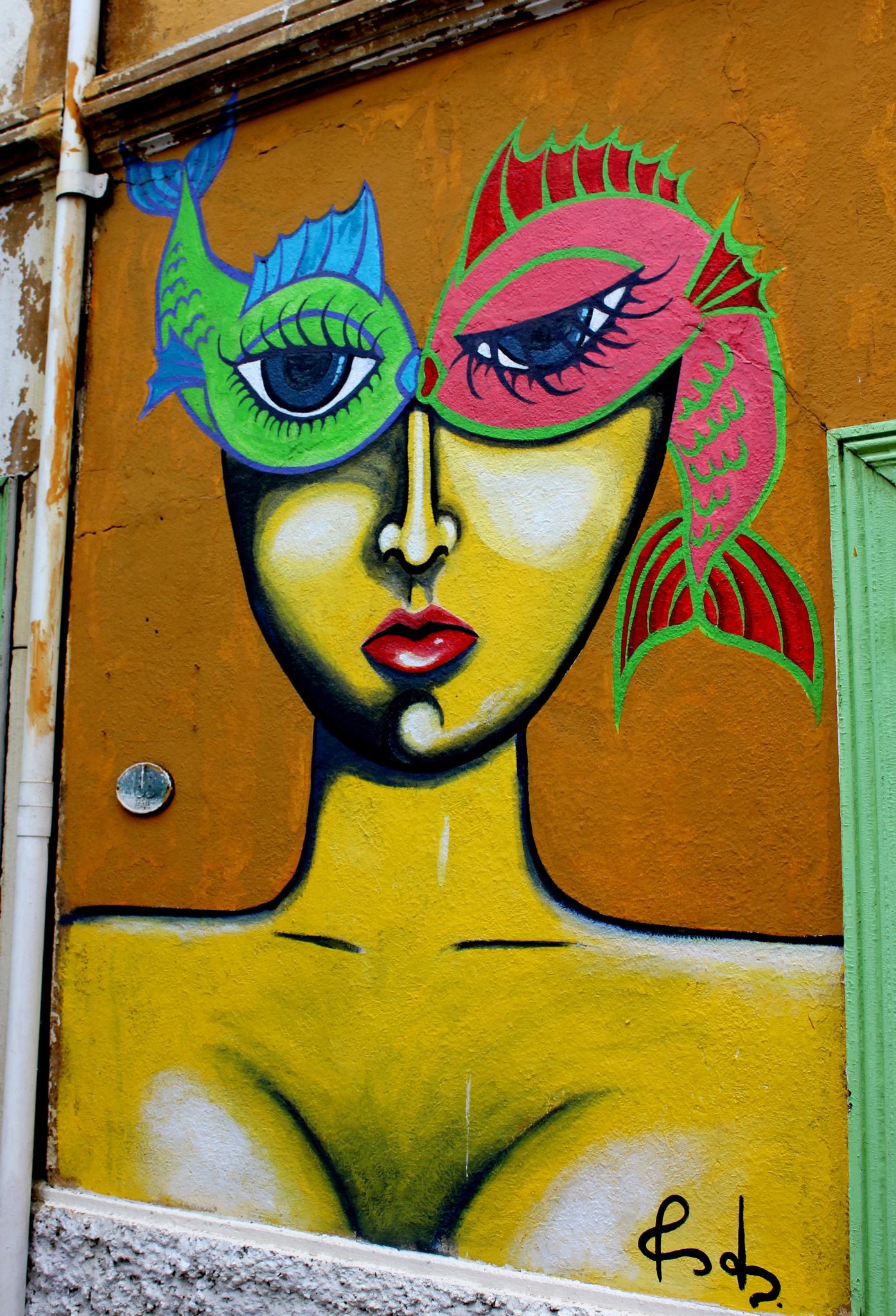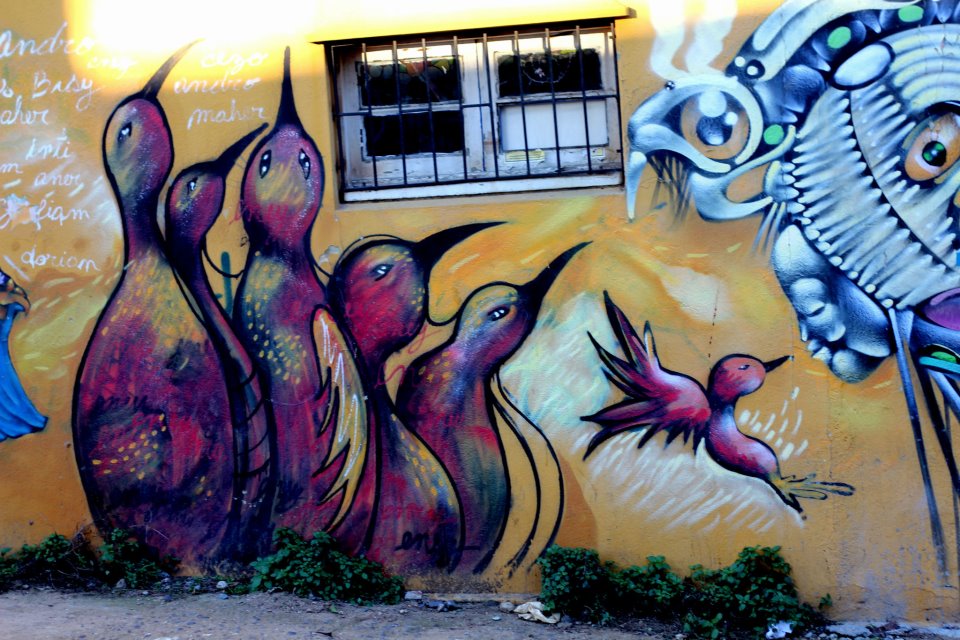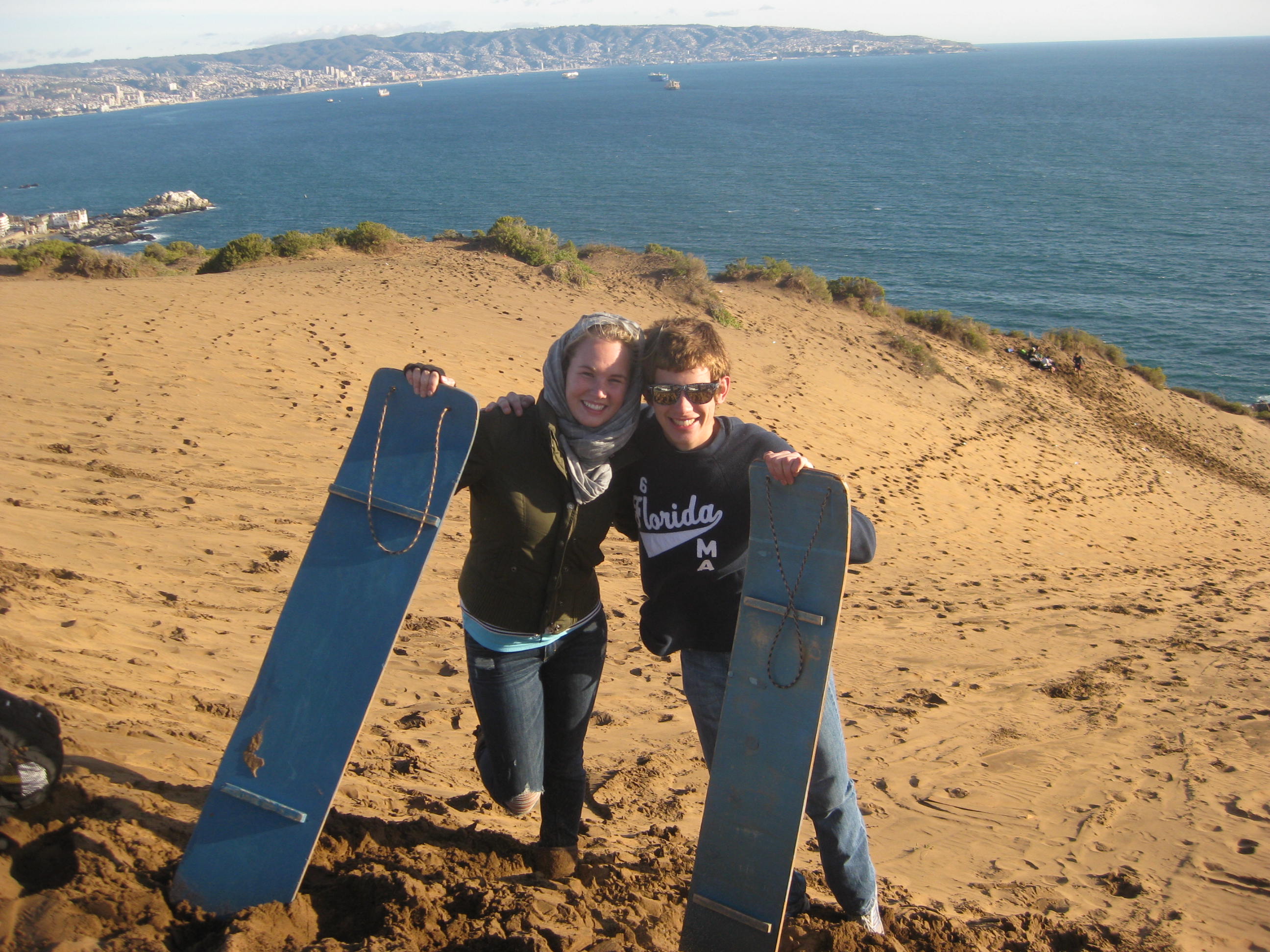 Within the name "Valparaíso" is the Spanish word for paradise, "paraíso" . Study abroad there this summer and you'll agree:
the name fits! "Valpo" is a city of astonishing beauty. Located on the Pacific Ocean in central Chile, it enjoys a temperate climate, charming architecture, a fascinating maritime history, and the richness of both European and indigenous culture.
UNESCO has designated Valparaíso a World Heritage Site (Patrimonio de la Humanidad ). Get to know this picturesque city's plazas, parks, monuments, museums, and harbor, and you'll soon see why. Enjoy world-class seafood, and ride the many ascensores , vertical "cable cars" which take one to the top of Valpo's Cerros (hills). They're exciting!
Valparaíso and its smaller sister city, lovely Viña del Mar, are our "home base", but we will also make many excellent excursions. Some of these include Puro Caballo, an equestrian center. There, we will learn about the Chilean horse and el huaso chileno (the Chilean cowboy). We will visit Santiago, vibrant capital of Chile; the towering Andes Mountains; Chile's world-famous vineyards; take an excursion to a ranch where alpacas are raised (you haven't lived until you've played with a baby alpaca); and a day learning about Chile's rural economies. We will eat and work with families striving to maintain their traditions by growing vegetables, making honeys and jams and exporting flowers. We will be treated to a morning of traditional indigenous life, lovingly presented by a native Huilliche lady. For the outdoors lover there's hiking through Parque Nacional La Campana (explored by none other than Charles Darwin during his history-changing journey on the Beagle). You can horseback ride on the ocean in Con-Con, surf some of the world's greatest breaks, ski and snowboard in the Andes, or just enjoy one of the prettiest, most spectacular sunsets you'll ever see right in our hometown, Viña del Mar. There is so much more to tell, but this will give you an idea of the completeness of this program.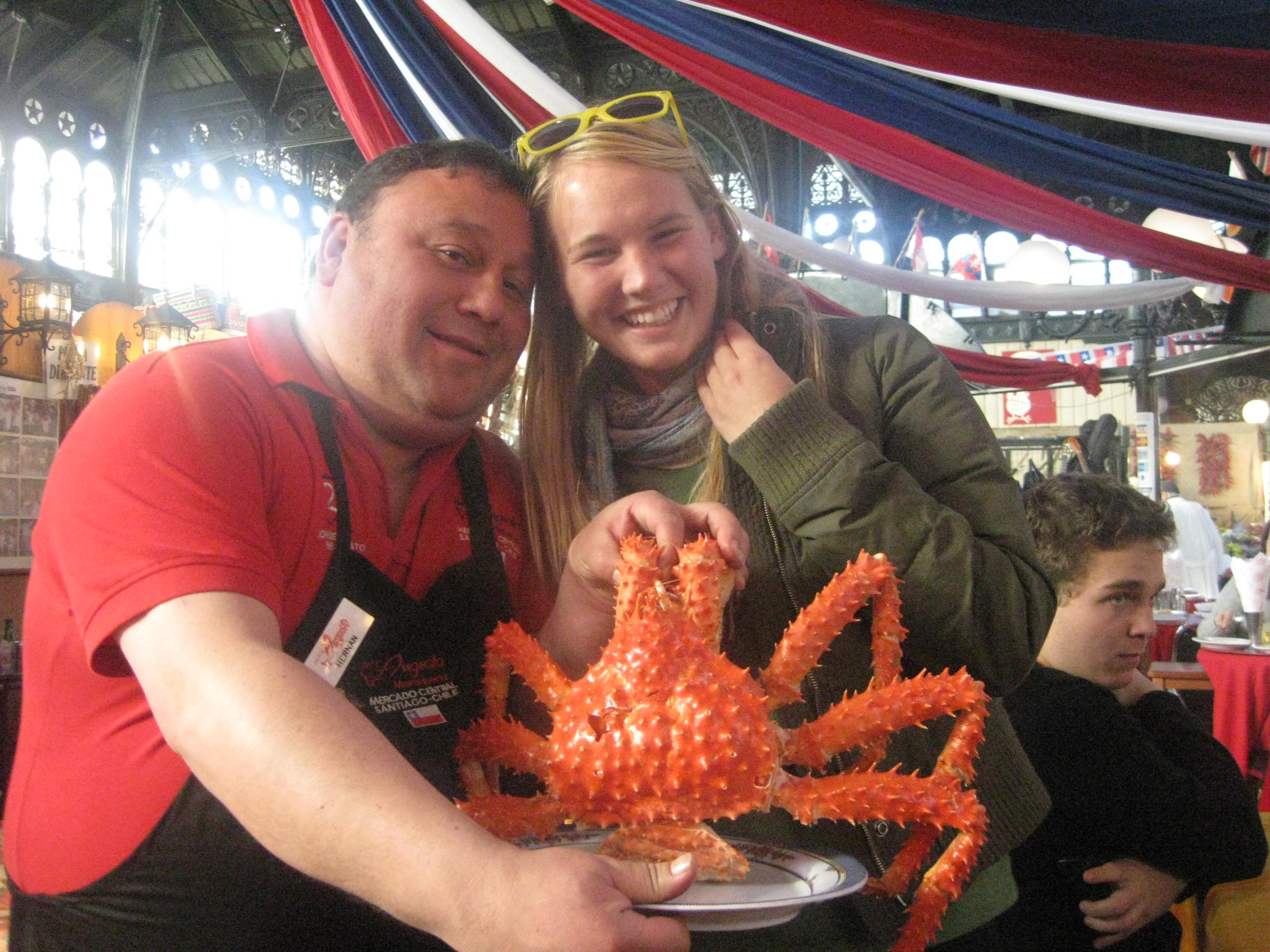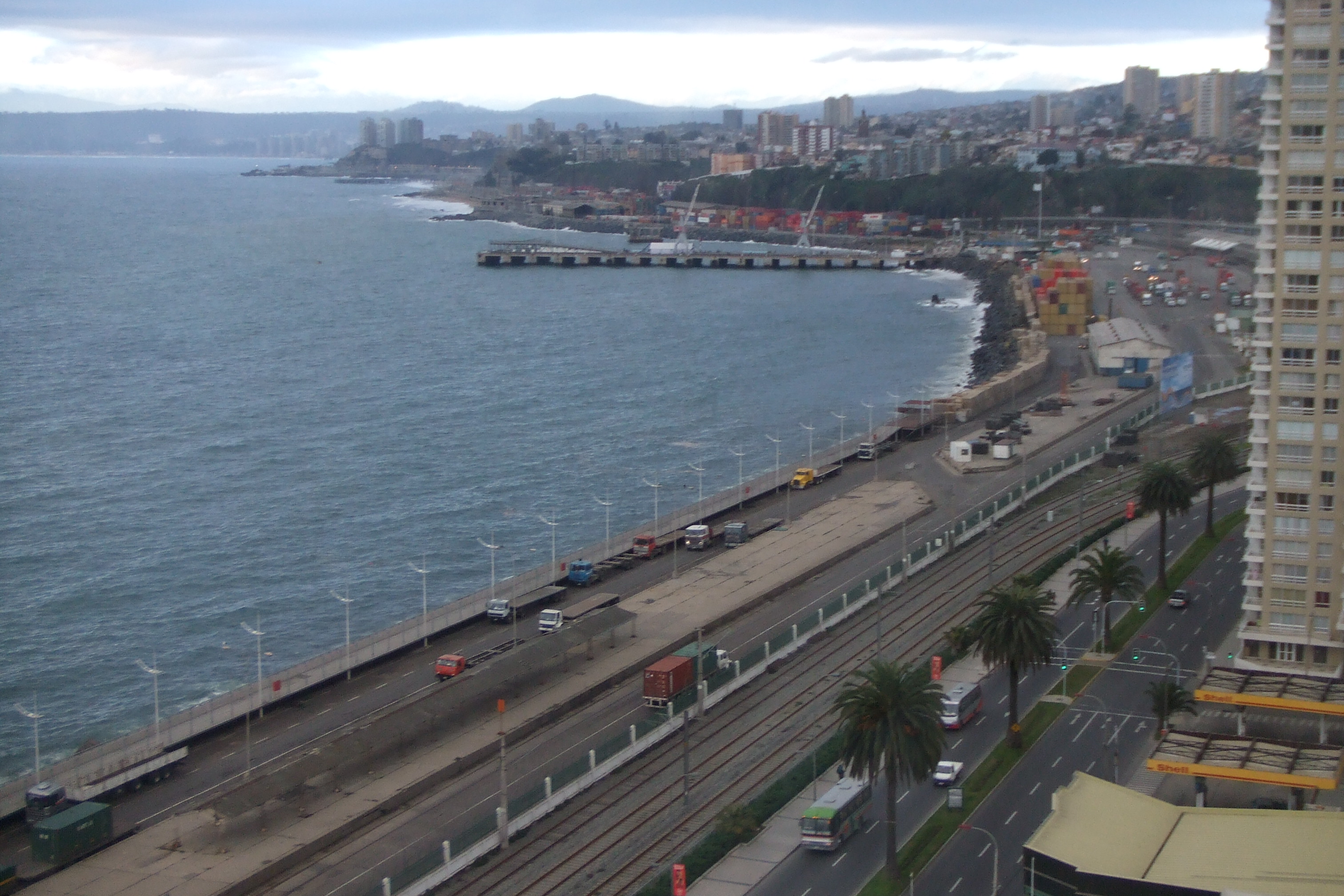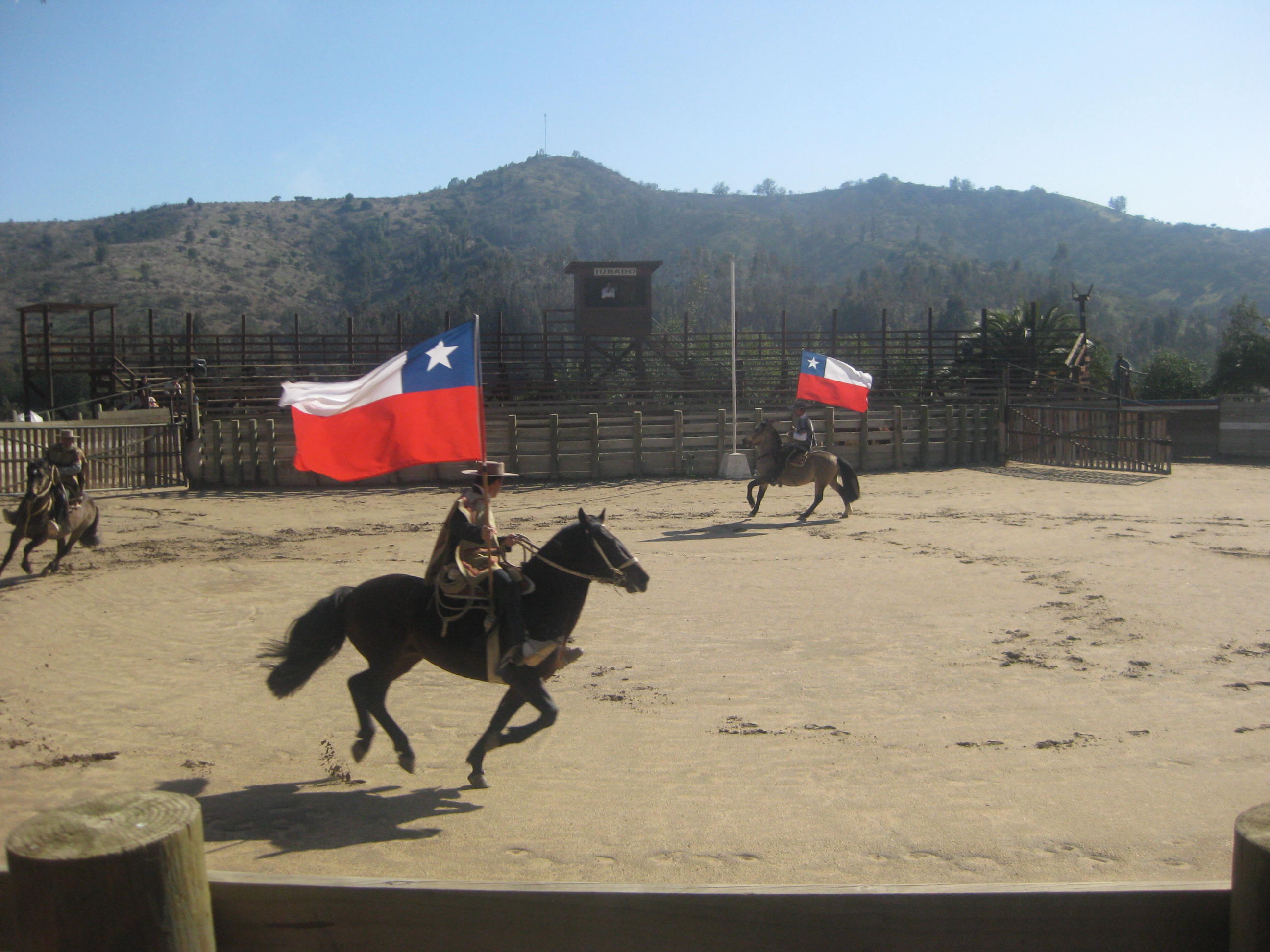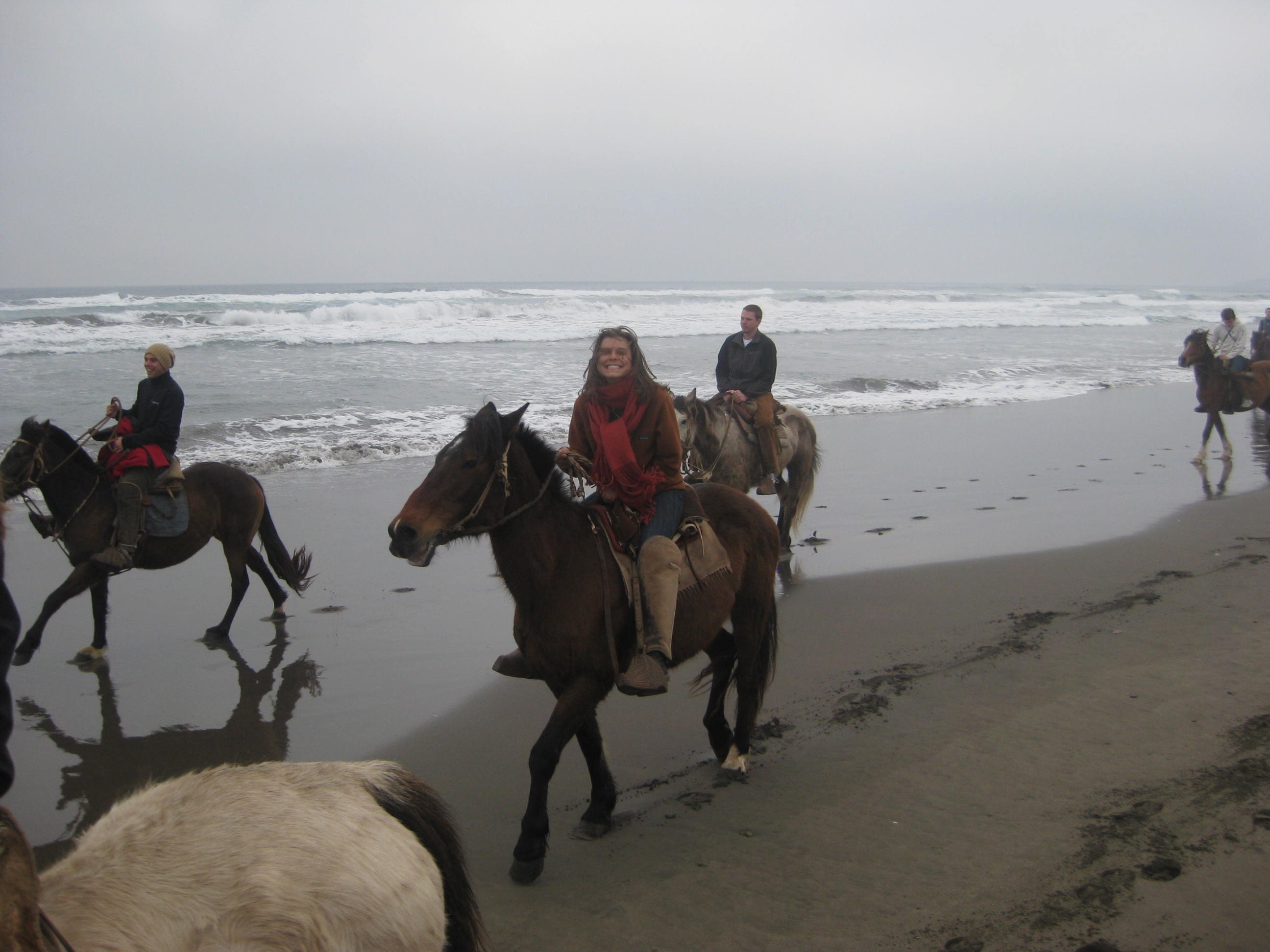 This summer has changed me from the inside out. Leaving this perfect place gets me choked up...and I'm not even a cryer. ... it was the best change of scenery/pace I could have ever imagined. And the friends I've made here? I am forever grateful. This program is more than I ever hoped or dreamed, and I will do everything I can to promote it to every single breathing student on the campus of UNCW. Thank you, thank you
-Katherine Freshwater
In all honesty, this past summer was the best of my life to this point. My friends here are probably getting tired of hearing me talk about Chile, but I just can't do it. I miss everything about the trip; it genuinely changed my life for the better. It has been over two months without a cigarette for me now, thanks to Chile. My Spanish is at a level in which I feel comfortable with casual conversation, thanks to Chile. My mind has been open to a whole new culture that was nothing but a mystery to me before, thanks to Chile. And perhaps most importantly, somehow the entire experience made me into a more motivated student, a more confident person, and a new version of myself. The trip proved to me that I can have a ton of fun while stepping out of my comfort zone. As a matter of fact, experiencing something unfamiliar is in many ways much more fun than sitting on a couch with the same people everyday. I have told every Spanish student I know to go to Chile, promising them they will love every second. I just hope they can believe me the way I was able to believe you throughout last year, because everyone should experience something as incredible as the Chile trip at least once in their life. Thank you 1000 times.
Kevin Talbot
"I learned more about myself and became more confident as a Spanish speaker during one month in Chile than I did in one year taking classes. Going to Chile truly was definitely a life changing experience, and the friendships I made will truly last a lifetime. I would not change my experience for anything!"
~Rosemary Reeves
Chile! I miss it so much. Studying in Chile gave me the opportunity to do things that I probably would have never had the opportunity to do; skiing in the Andes, hiking mountains, and being surrounded in the Spanish culture. It was no doubt, the time of my life
` Jim Singletary
By studying abroad, I realized there is this whole other world out there with so many different people and places, and now, I have a new family and great experiences that will be in my life forever. It was the best experience I will ever have.
`Sara C. Busby
Program Cost & Financial Aid

Estimated cost for an in-state student is $4 ,950.
This includes:
¨ UNCW tuition & fees for 6 credits (payable to UNCW Cashier's Office)
¨ Roundtrip airfare from Wilmington to Santiago, Chile (payable to designated travel agent)
¨ UNCW and PUCV costs (honoraria, supplies, support charges, etc.)
¨ Lodging with Chilean families
¨ 3 meals a day, laundry
¨ Group ground transportation
¨ Fantastic cultural excursions and activities
¨ Study abroad health insurance
Amounts (minus tuition & fees and airfare) are payable to UNCW, and should be directed to the Office of International Programs.
Financial Aid:
Federal and state financial aid awards may be applied to costs incurred while studying abroad. Even if you are normally ineligible for financial aid, you should submit a financial aid application—you may find that you are eligible for additional funding. IT IS THE STUDENT'S RESPONSIBILITY TO APPLY FOR FINANCIAL ASSISTANCE AS EARLY AS THE FINANCIAL AID OFFICE WILL ACCEPT APPLICATIONS.
For further information, contact your Financial Aid Counselor or the Office of International Programs.
Course information & Requirements
SPN 303: Conversation provides intensive training in spoken Spanish.
SPN 302: Emphasis on reading (fiction and non-fiction) at the intermediate level, with special focus on South American/ Chilean themes, both current and historical. Featuring selected works by Nobel Prize-winning Chilean Pablo Neruda.
Prerequisites: To be eligible for this program, students must have passed SPN 202, have a minimum 2.5 GPA, and must not be on behavioral probation. In addition, permission from Program Director is required.
Although I have been teaching Spanish for 31 years, I have been in love with it for far longer, all the way back to sixth grade, as a matter of fact! In addition to teaching, I have translated and interpreted Spanish, and have lived, surfed, and traveled extensively in and to places throughout the Spanish-speaking world. Our journey to S. America marks the twenty-ninth time I've taken students abroad, each trip more meaningful than the last. My promise to you: to do everything I can to ensure that you learn, enjoy, and return home safe and delighted with your travel abroad experience!

To find out more about Study Abroad in Valparaíso, & registration, please contact me:

Valerie Rider, Program Director
Department of Foreign Languages & Literatures
601 S. College Road
Wilmington, NC 28403-3297
Phone: 910-962- 2174 / E-mail: riderv@uncw.edu
Complete application and attach a check for $225, payable to "UNCW". Completed application and check must be taken in person to the Office of International Programs:
118 Friday Annex (in close proximity to Watson School of Education and Cameron School of Business)
Students not currently enrolled at UNCW must complete a university visiting Application, and must also submit official Transcripts from all colleges attended
Websites of interest:
www.uncwil.edu/intrprogs
UNCW's Office of International Programs