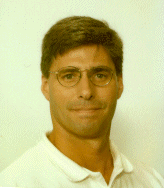 Education
Courses Taught
PSY 105: Introductory Psychology (click here to get course information) - not currently offered
PSY 246: Personality Psychology (click here to get course information) - offered all semesters
PSY 352: Health Psychology (offered online through Blackboard Learn) - see Blackboard Learn
PSY 425: Tests and Measures (click here to get course information) - not currently offered
PSY 525: Psychological Assessment I (click here to get course information) - offered spring semester
PSY 526: Psychological Assessment II (click here to get course information) - offered fall semester
Research Interests
Early detection of memory loss (for more info visit MARS Memory-Health Network: www.marsmemory.com)
motivational underpinnings of hypochondriasis, depression, anxiety, and pain
personality as a predisposition for psychiatric disorders.
fear responses to bio-terrorism and the mitigation of those responses
the assessment of juror bias in criminal cases.
Research Opportunities for Students
Every semester our lab works on several projects. The lab is made up of undergraduate and graduate students working together and learning from each other. Good research assistants are always welcome. Please stop by or send me an email!

Assessing memory change
Ongoing research opportunities in the study of mood states, their assessment and impact on other psychological variables
Ongoing research opportunities in the study of hypochondriasis (preoccupation and fear of illness) and its relation to the use of health care resources.
Ongoing research opportunities in understanding the role of pretrial juror biases in juror decision-making.

Students may get experience as a research assistant through the course PSY 491 (Directed Individual Study) or, in some cases, by conducting an honors thesis under my supervision (PSY 491).

Please contact me if you are interested leccil@uncw.edu
Select Publications
Lecci, L. & Myers, B. (2009). Predicting guilt judgments and verdict change using a measure of pretrial bias in a videotaped mock trial with deliberating jurors. Psychology, Crime, and Law, 15, 619-634.

Lecci, L., & Cohen, D. J. (2007). Altered processing of health threat words as a function of hypochondriacal tendencies and experimentally manipulated control beliefs. Cognition and Emotion, 21, 211-224.

Johnson, J., Ashburn-Nardo, L., Lecci, L. (2013). Individual differences in discrimination expectations moderate the impact of target stereotypically Black physical features on racism-related response in Blacks. Journal of Black Psychology, 39(6), 560-584.

Lecci, L., Beck, C., & Myers, B. (2013). Assessing pretrial juror attitudes while controlling for order effects: An examination of effect sizes for the RLAQ, JBS, and PJAQ. American Journal of Forensic Psychology, 31(3), 41-66.

Peterman, A., & Lecci, L., (2007). Personal projects in health and illness. In B. R. Little, K. Salmela-Aro, & S. D. Phillips (Eds.), Personal project pursuit: Goals, action, and human flourishing (pp. 329-353). Mahwah, NJ: Erlbaum.

Resendes, J., & Lecci, L. (2012). Comparing the MMPI-2 scale scores of parents involved in parental competency and child custody assessments. Psychological Assessment, 24, 1054-1059.
Click here for additional publications.
Click here for a description of previously funded research.

Address
Len Lecci, Ph.D.
Professor of Psychology
University of North Carolina Wilmington
601 South College Rd.
Wilmington, N.C., 28403-5612
phone: 910-962-7262 Fax: 910-962-7010
leccil@uncw.edu