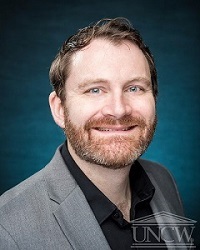 Lucas Layman, Ph.D
Department of Computer Science
Campus Box 5935
601 South College Rd.
Wilmington, NC 28403
+1 (910) 962-3672
laymanl@uncw.edu
CV (PDF)
I am an Assistant Professor in the Department of Computer Science at the University of North Carolina Wilmington. I research human factors in software engineering and computer security with forays into machine learning and analytics.
Spring 2022 Courses
Office Hours
Tuesdays 10-11 and Wednesdays 11-12 in CG 2045
Research and Publications
I lead the Human Factors in Computing Systems lab. You can find more information about current and past projects on my homepage.