Dr. David La Vere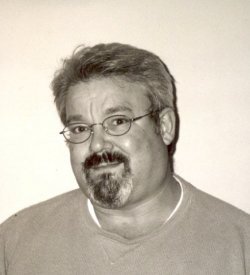 ---
Department of History
University of North Carolina at Wilmington
601 S. College Road
Wilmington, NC 28403
Office: Morton Hall 233
Phone: 910-962-3315
Email at: lavered@uncw.edu or lavered@yahoo.com
---
Dr. David La Vere, a former United States Marine infantryman, is an ethnohistorian and a Professor of History here at UNCW. His specialty is American Indian history, particularly the Indians of North Carolina, the Southern Plains, and the Southeastern part of the United States. He has published five books and several articles in academic publications. These include:
Looting Spiro Mounds: An American King Tut's Tomb (University of Oklahoma Press, 2007)
The Texas Indians. (Texas A&M University Press, 2004)
Contrary Neighbors: Southern Plains and Removed Indians in Indian Territory. (University of
Oklahoma Press, 2000). Winner 2001 Oklahoma Book Award for Best Non-Fiction.
Life Among the Texas Indians: The WPA Narratives. (Texas A&M University Press, 1998)
The Caddo Chiefdoms: Caddo Economics and Politics, 800 AD - 1835. (University of Nebraska
Press, 1998)
Articles:
"The 1937 Chowan River 'Dare Stone': A Re-evaluation." North Carolina Historical Review 86 (July 2009): 251-281. Winner of the R. D. W. Connor Award for the best article appearing in the North Carolina Historical Review during 2009.
"Minding Their Own Business: The Kiowa-Comanche-Apache Business Committee of the Early 1900s" in Native Pathways: American Indian Culture and Economic Development in the Twentieth Century. Economic Development and American Indian Culture. Edited by Brian C. Hosmer and Colleen O'Neill. University Press of Colorado., 2004.
"Facing Off: Indian-Spanish Relations in the Greater Southwest." They Made Us Many Promises: The American Indian Experience. Edited by Phillip Weeks. Wheeling, IL.: Harlan Davidson, Inc., 2002.
"Between Kinship and Capitalism: French-Spanish Rivalry in the Colonial Louisiana-Texas Indian Trade." Journal of Southern History. 64 (May 1998): 197-218.
"An Expedition to the Kichai: The Journal of François Grappe, 24 September 1783" (with Katia Campbell). Southwestern Historical Quarterly 98 (July 1994): 58-78.
"Friendly Persuasions: Gifts and Reciprocity in Comanche-Euroamerican Relations" Chronicles of Oklahoma 62 (Fall 1993): 322-37.
"Edward Murphy (1761-1808): Irish Entrepreneur in Spanish Natchitoches" Louisiana History 32 (Fall 1991): 371-91.
"P-Checks, Sweet Potatoes, and Sack Shirts: A Social History of the Natchitoches Farmer during the Depression." North Louisiana Historical Journal 20 (Fall 1989): 99-112.
"Down Town: The City of Natchitoches During the Great Depression." Louisiana Folklife 12 (September 1988): 31-35.
I teach classes on American Indian History, Southeastern Indians, American Indians in the 20th Century, History of the American West, Antebellum America, and, of course, basic American history surveys.
Click to see photo of UNCW Chancellor Rosemary DePaolo presenting First Lady Laura Bush with a copy of La Vere's recent book, The Texas Indians, in August 2004.
Click here to see a photo of Dr. La Vere with Josh Bernstein, host of the History Channel's show, Digging for the Truth. Dr. La Vere served as an on-camera commentator on the show about North Carolina's Lost Colony of Roanoke.
SPRING 2010 CLASS SYLLABAI

HST 201-005 US BEFORE 1865 (SPRING 2010)

HST HST 336-001 AMERICAN INDIANS BEFORE 1900 (SPRING 2010)

STUDENT HELP:

Dr. La Vere's "Guide for Writing Book Reviews"

OTHER CLASSES PERIODICALLY TAUGHT

HST 337 - AMERICAN INDIANS IN THE 20th CENTURY

HST 336 - AMERICAN INDIAN HISTORY
HST 338 - THE INDIAN WARS
HST 354 - THE ANTEBELLUM U.S.
HST 522 - GRADUATE SEMINAR IN AMERICAN INDIAN HISTORY

HST 440/518 - THE INDIAN WARS
HST 290-001/002 - THE PRACTICEOF HISTORY

Book written by La Vere: