Cape Fear Orff
Wilmington, North Carolina
Summer Professional Development Course
Level II in Wilmington, NC: June 22 - July 3, 2015
Join us for Level II Orff Professional Development, a nationally-accredited two-week intensive program focused on music and movement education. This interactive and hands-on course is a continuation of Level I Orff Course and involves daily instruction (9 AM - 5 PM, Monday through Friday). Topic include music-making and movement activities based on pentatonic materials, ostinati, bordun accompaniments, elemental forms, and special topics. Key elements of this child-centered approach are: speech, singing, creative movement, improvising, and playing classroom instruments and recorders.
This course is hosted by UNC-Wilmington, and is open for general registration. Thanks to a professional development grant from the North Carolina Music Educators Association (NCMEA),
NCMEA participate in this course tuition-free.

For non-members, the tuition is $425.
For all participants, there is a required materials fee of $25 and required textbooks (details TBA). Remember to bring your own alto recorder and to wear comfortable clothing for movement. Click HERE for the course registration form to register and learn more details.
Faculty: Dan Johnson, UNCW Professor, movement and basic pedagogy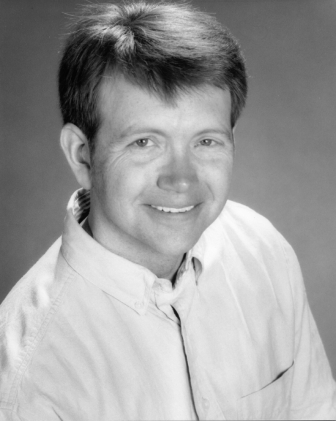 Connie McKoy, UNCG Professor, recorder
Speical Topics, including: Nancy Carson, UNCW Dance Faculty

Questions? Email Us or phone 910-962-7559.
What is Orff?
The Orff approach to music and movement education is a child-centered philosophy featuring:
• Speech
• Singing
• Creative Movement
• Playing Classroom Instruments and Soprano Recorders
For more specific information about this approach to learning and teaching music and movement, visit the official site of the American Orff-Schulwerk Association (AOSA).
Participant Quotes
What participants said about previous courses:
"...an awesome way to teach children.""I would whole-heartedly recommend this course to music teachers."
"Every music teacher should take this course…"
"…such a great way to engage students and allow them to create music."
"[The course] was excellent—couldn't be better!"
"...worth every penny."
"Inspirational!"
"You just don't know how much these two weeks will change EVERYTHING!"
Course Photos
Photos from Summer 2005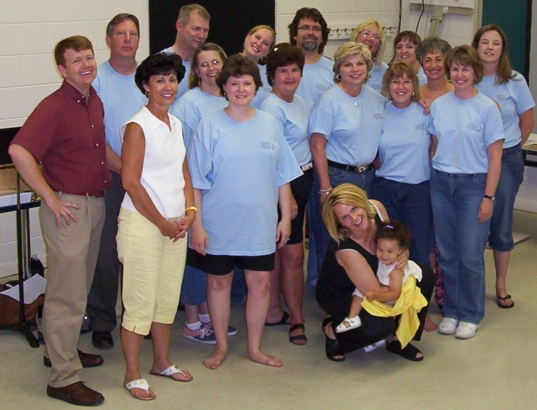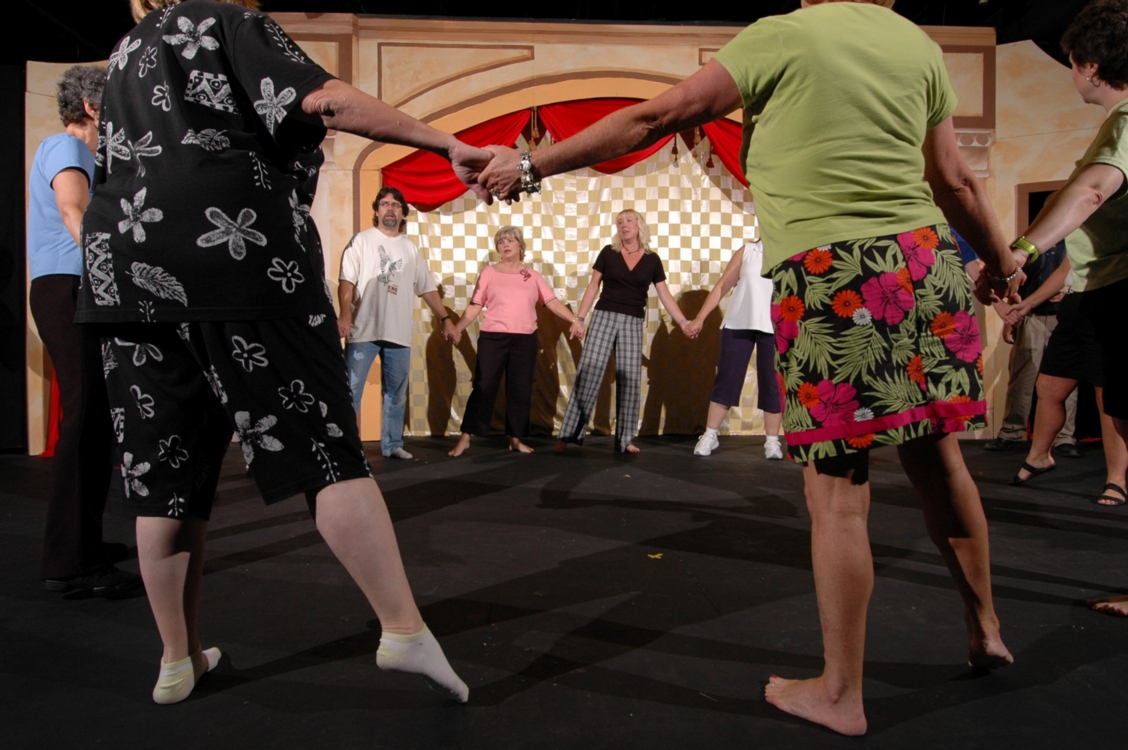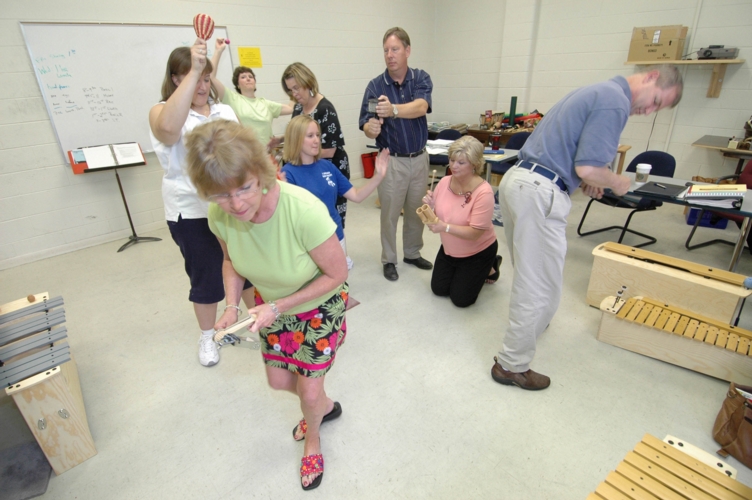 Photos from Level I, Summer 2004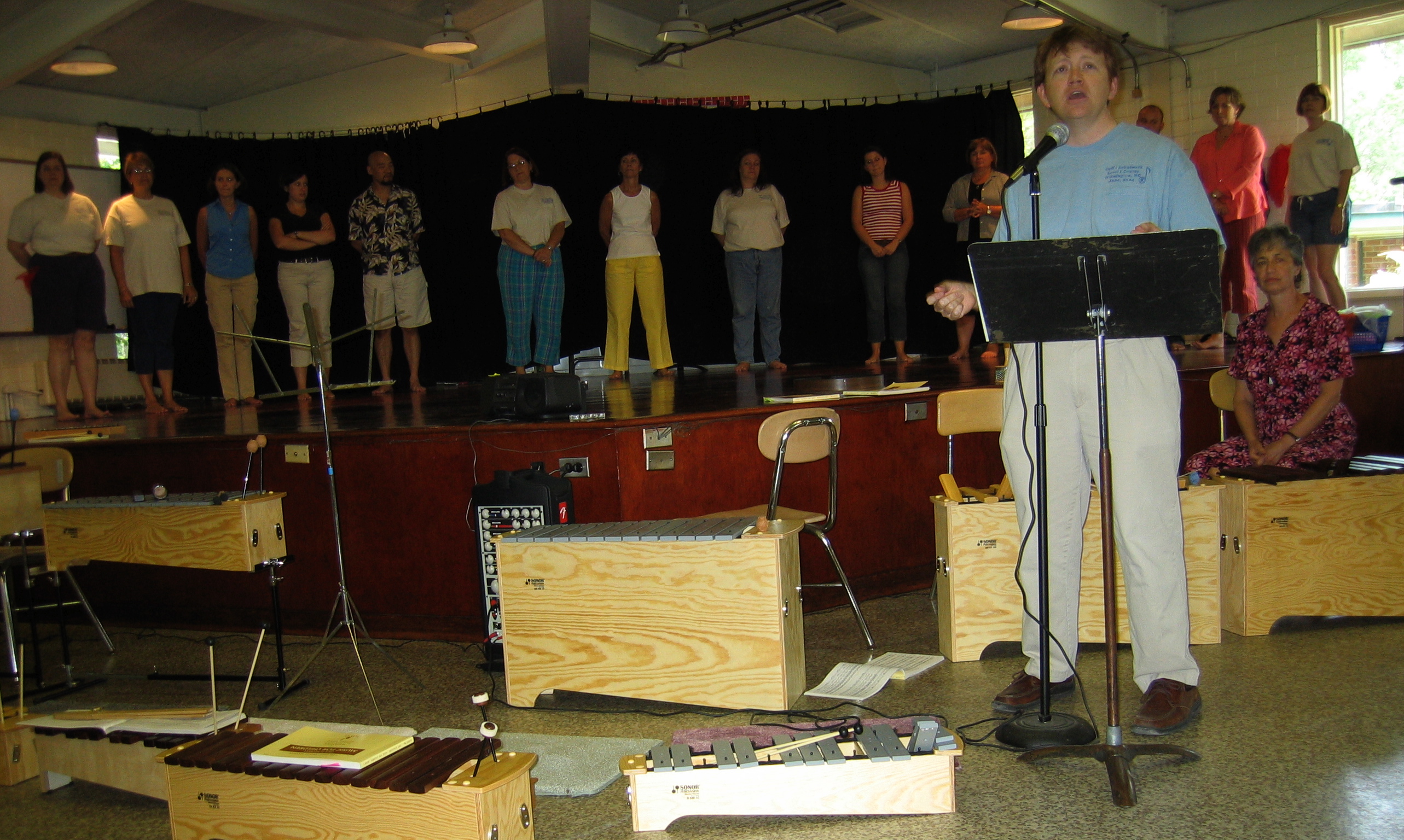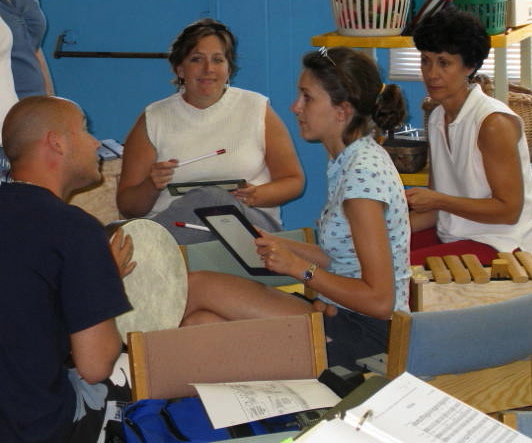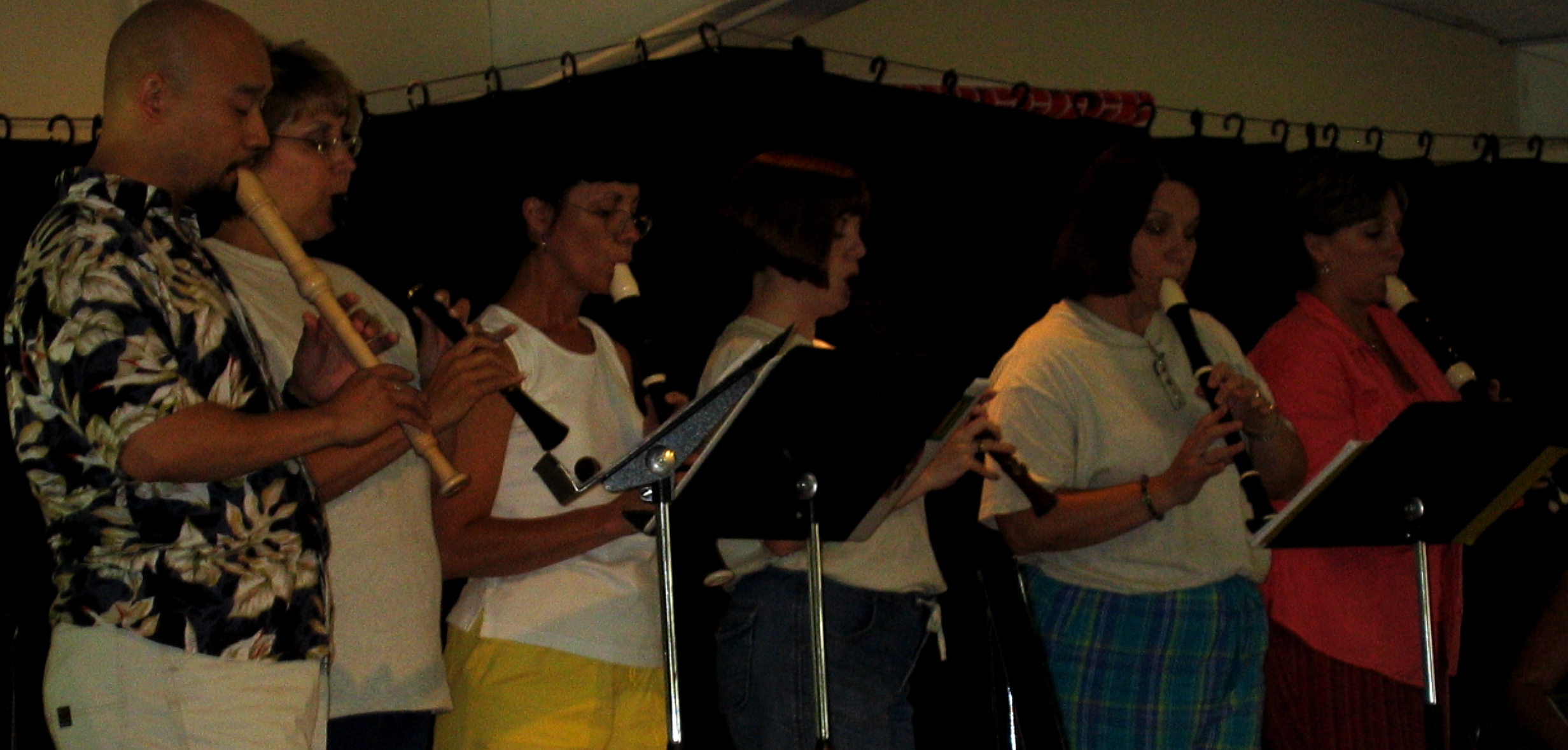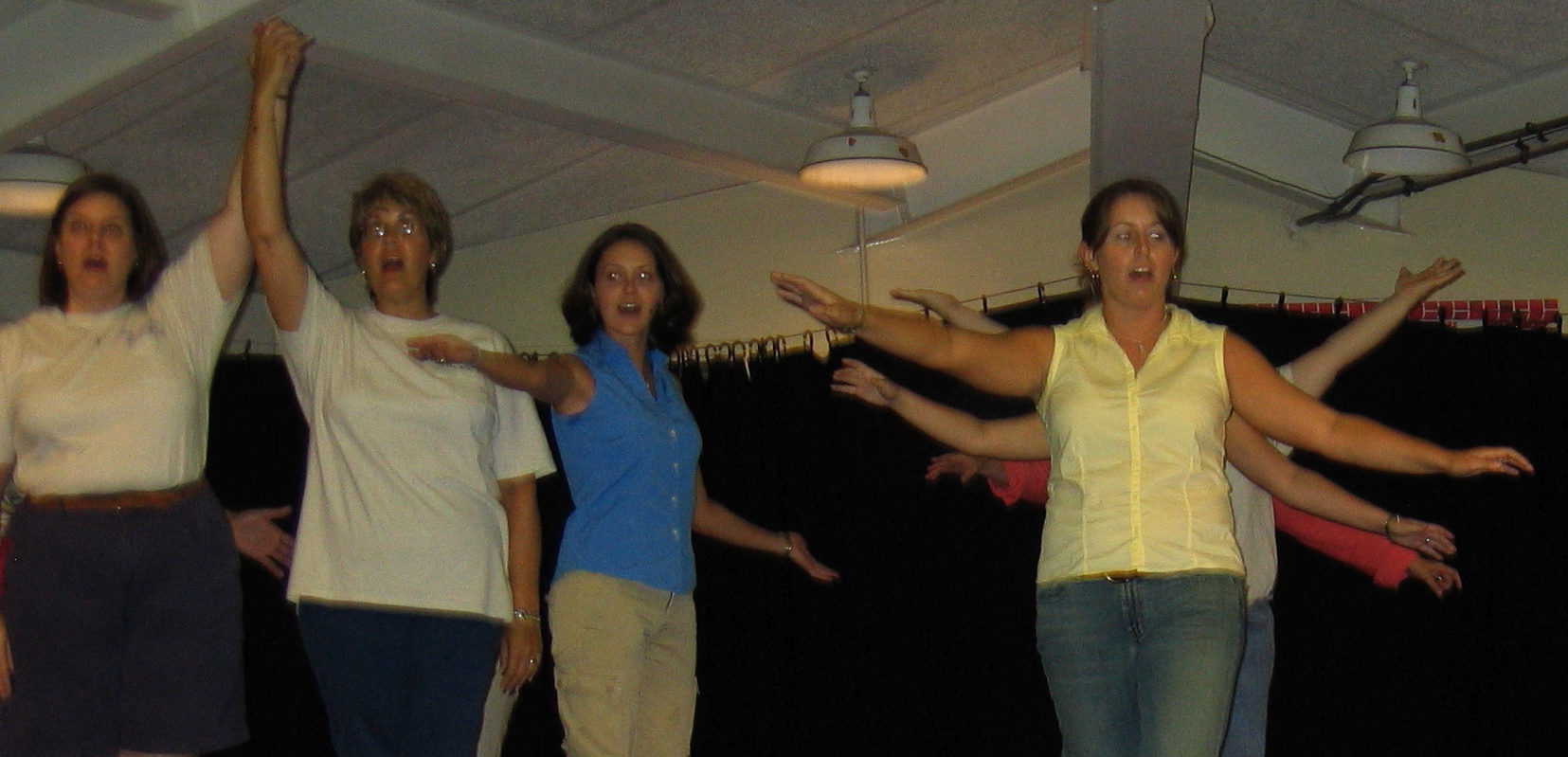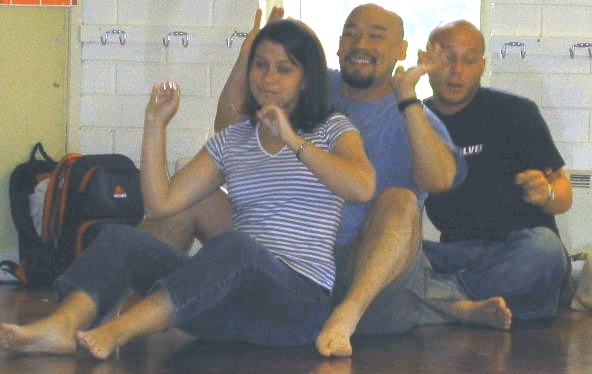 Course Video Clips

Ding Dong: This instrumental piece featuring the mallet instruments of the Orff ensemble (glockenspiels, xylophones, and metalophones)

Viva La Musica: Written by Michael Praetorius, this selection is a vocal and movement ensemble piece sometimes known as the unofficial "Orff Anthem."

Senjua: This beautiful Zulu song featuring creative movement translates as "Welcome."
The above video clips were taken at the Final Sharing Session of the Level I course in 2005.
For further information about the UNCW Orff Program, contact Dr. Johnson: johnsond@uncw.edu or 910-962-7559.