Daniel C. Johnson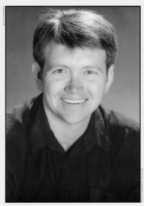 Assistant Department Chair and Assistant Professor
Department of Music, University of North Carolina Wilmington
UNCW Orff-Schulwerk Program
including photos, video clips, and links for music teachers
Music, Mallets, and More
An Honors Seminar including video of student compositions
Example_Web_Page
Examples of audio and visual enhancements for Web-CT delivery.
Performing Ensembles
• UNCW Faculty Brass Quintet
• UNCW Early Music Consort
• Wilmington Tuba Ensembles
Research Interests
• Music Cognition
• Music Listening
• Critical Thinking
• Orff-Schulwerk Pedagogy
• Reading and Writing Skills
Research Opportunities
• Study of the effects of Orff-Schulwerk pedagogy on students' listening and writing skills
Course Links
• MUS 326: Classroom Music Methods
• MUS 331: Measurement and Evaluation in Music Education
• MUS 110: Introduction to Music Technology
• HON 120: Music Mallets and More
Professional Organizations
International Tuba and Euphonium Association (ITEA): for promoting the development, literature, pedagogy, and performance of the tuba and the euphonium
Music Educators National Conference (MENC): for music educators and music advocates
American Orff-Schulwerk Association (AOSA): for the promotion of movement and music education using the Orff approach
College Music Society (CMS): promoting music among all college-level musicians
International Society for Music Education (ISME): supporting and promoting music education around the world
Conferences and Special Events
TubaChristmas
A seasonal celebration of Tubas and Euphonium coordinated in Wilmington by Dr. Johnson. Other performances occur in cities and town across the country and in several foreign countries.
New Directions in the Humanities
An annual gathering of scholars and researchers from all disciplines within the humanities focused on innovative practices and approaches to interdisiplinary study.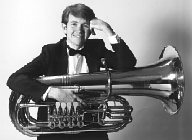 Contact Information:
Daniel C. Johnson
Assistant Professor and Assistant Chair
Department of Music
601 S. College Road
University of North Carolina
Wilmington, NC 28403-5975
Phone: (910) 962-7559
Fax: (910) 962-7106
Email: johnsond@uncw.edu