Y Department of Psychology
Ruth M. Hurst, PhD, LP-HSPP, <![if !vml]>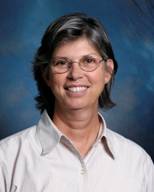 <![endif]>BCBA-D
Social and Behavioral Sciences Bldg., Box 5612
601 South College Road
UNC Wilmington
Wilmington, NC 28403
(910) 962-4057
_____________________________________________________
Education:

Ph.D., Clinical Psychology, University of North Carolina – Greensboro, 2005

Clinical Internship: Durham Veterans Administration Medical Center, 2004-05


M.A., Psychology (Applied Behavior Analysis), Drake University, Des Moines, IA, 1979


B.A., Psychology, Catawba College, Salisbury, NC, 1976

Publications:

Hurst, R., Kepley, H., McCalla, K., & Livermore, M. (Accepted for Publication, Feb 2010) Discriminant validity and internal consistency of a delay discounting task for adults with self-reported AD/HD. Journal of Attention Disorders.
Nelson-Gray, R., Mitchell, J., Kimbrel, N., & Hurst, R. (2007). The development and maintenance of personality disorders: A behavioral perspective. The Journal of the Behavior Analyst Today, 8, 443-482.
Hurst, R., Mitchell, J., Kimbrel, N., Kwapil, T., & Nelson-Gray, R. (2007). Examination of the reliability and factor structure of the Autism Spectrum Quotient (AQ) in a non-clinical sample. Personality and Individual Differences, 43, 1938-1949.
Hurst, R., Nelson-Gray, R., Mitchell, J., & Kwapil, T. (2007). The relationship of Asperger's characteristics and schizotypal personality traits in a non-clinical adult sample. Journal of Autism and Developmental Disorders, 37, 1711-20.
Hurst, R., & Nelson-Gray, R. (2006). Single-participant design research. In J. Norcross, L. Beutler. & R. Levant (Eds.), Evidence based practices in mental health: Debate and dialogue on the fundamental questions. Washington, D.C. American Psychological Association.
Nelson-Gray, R., Keane, S., Hurst, R., Warburton, J., Chok, J. & Mitchell, J. (2006). A modified DBT skills training program for oppositional defiant adolescents: Promising preliminary findings. Behaviour Research and Therapy, 44, 1811-20.
Hurst, R., Steele, R., McCloud, D., Davis, V., & Borts, M. (1995). Developing autism programs and services in a state supported ICF/MR: "TEACCHing" in Iowa. 1995 National Conference on Autism: Proceedings. Arlington, Texas: Future Education, Inc.
Anchuthengil, J., Nielsen, D., Schulenburg, J., Hurst, R., & Davis, M. (1992). Effects of an individualized treadmill exercise training program on cardiovascular fitness of adults with mental retardation. Journal of Orthopaedic & Sports Physical Therapy, 16, 220-228.
Department of Psychology Homepage
About the UNCW Master of Arts concentration in Applied Behavior Analysis