Over the Waves and Other Stories: Sobre las olas y otros cuentos
Ines Maria Mariatu, Emmanuel Harris II (Translator)
This bold collection of short stories provides an intimate and critical view of Afro-Cuba. Ines Maria Martiatu's stories span postcolonial Cuba of the early twentieth century, the First Republic, the "victorious revolution," and contemporary life in the streets of Havana. Taking real risks as an Afro-Cubana, Martiatu confronts conflicts about identity, race, marginalization, and discrimination.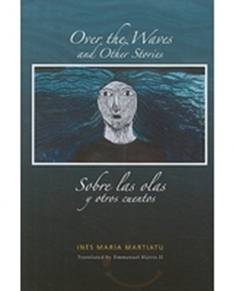 The history of the Caribbean, as part of the African Diaspora, is reflected in the textures of life in Cuba, its music, rituals and myths, the Church and Santeria, past and present. While race is unquestionably fundamental to the stories, they are at the same time rooted in the universality of the human experience. The vantage is that of an unflinching, yet compassionate observer of society--one who simultaneously turns an introspective mirror on the complicated layers of self.
Swan Isle Press, 2009.