<![if !vml]>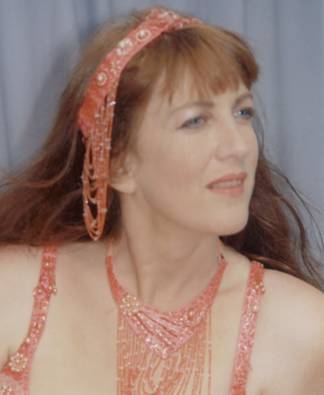 <![endif]>

Photo by George Melita
I began dancing in 1975 at the tender age of 16, and despite several breakups along the way, the dance and I have been partners ever since. I have taught and performed in the Southeastern U.S., and for three years in Wellington, New Zealand. I quit dancing when I began graduate school in Classical Studies at Duke University in 1978. But I was back to it within a couple of years, dancing six nights a week at a Greek place to earn money for a trip to Greece. I spent 1980-81 at the American School of Classical Studies at Athens, visiting practically every archeological site in mainland Greece, as well as working on a photography project on Crete. I got my PhD in 1984, and went to teach at Victoria University of Wellington. While in New Zealand, I began performing and teaching dance again. After three years, I came back to the USA.

Now, at the University of North Carolina Wilmington, I am an Associate Professor teaching Classical Studies and Women's Studies. I've done a lot of writing about dance; many of my articles have been published in Habibi Magazine. I gave the Keynote speech at the First International Conference of Middle Eastern Dance, and organized the academic sessions for the second. Sonme current projects: I will be teaching a course for UNC-W's Honors Scholars Program next year on "Belly Dance East and West" which will involve both academic study and a dance practicum. I am also at work on a general history of belly dance, from antiquity through the 1970's.

I love dance of all sorts, from Turkish to Tribal, but Egyptian dancers have probably been the greatest influence on my eclectic, American style. My chief mentor was Ibrahim Farrah, a true genius in the art. Shareen el Safy has been a guiding light, with her insights into both the technique and the spirit of the dance. Shakira al Fannihah showed me the way through many technical problems and taught me how to spin. Many others have passed on their wisdom and insights in countless conversations and classes and jam sessions and shows. This dance thrives from both individual exploration and from communal sharing, and it is my hope that we will all form strong networks of giving and receiving in our fast-growing art,

I often teach local dance classes, focusing on a high-energy yet analytically based presentation of technique. I have also taught seminars, and had the pleasure of teaching and performing at the Majma dance conference in England.