About Dr. Carr
Marsha Carr joined the faculty in Educational Leadership at the Watson College of Education Leadership at the University of North Carolina Wilmington after 35 years of service in private and public education. Carr, the first female school superintendent in her district as well as the youngest superintendent, served for over a decade as a superintendent of schools in West Virginia. Prior to this appointment, she served as a Pre-K – 12th grade school principal, a director of Curriculum & Instructional Technology, and a reading specialist. While a reading specialist in an inner city school, frustrated by the lack of available reading materials, Carr began to travel and study whole language in educational systems in Australia and New Zealand. In 1993, Carr designed a 20-book emergent level reading series named StoryMakers, which became an international success and was later published in two languages. Carr was named Teacher of the Year in Allegany County, Maryland and was recognized by the Maryland House of Delegates as well as received the Maryland Governor's Citation for her work. In 1994, Carr was honored with the National Milken Family Educator Award, the most coveted educator award, and joined a prestigious family of outstanding educators around the nation as well as serves as a Fulbright Specialist. At UNCW, she received the 2015 UNCW Entrepreneur Start-Up Award and the 2016 NC Coastal Entrepreneur Award for professional Service.
Carr has served as president of the WV Association of School Administrators (WVASA); president of the State of Maryland International Reading Association (SoMIRAC); and president of Alpha Delta Kappa Honorary Sorority. Presently she serves as co-advisor for the UNCW Kappa Delta Pi (Alpha Alpha Pi Chapter) at Watson College and as a member of the International Mentoring Association, she will serve on the 2017 International Mentoring Association Conference committee.
Carr has presented at over a hundred conferences and been published in numerous educational magazines and journals. She is the author of Self-Mentoring: The Invisible Leader, Self-Mentoring: The Invisible Leader Handbook; Self-Mentoring: El Lider Invisible (Spanish), The Invisible Teacher: A self-mentoring sustainability model workshop guide; The Invisible Leader: A self-mentoring sustainability model for higher education faculty; and The Invisible Student: A Self-mentoring Guide for Middle/High School Students, Educational Leadership: From Hostile Takeover to a Sustainable –Successful System and a co-author of The School Improvement Planning Handbook: Focusing on Transition to Turnaround. She also developed an app – self-mentoring available through APPLE. Presently Carr is leading research and serves as an international consultant in self-mentoring®, a leadership development program she designed and trademarked.
Courses Taught
EDL 512: Legal Issues and Policy Formation as a Systemic Process
EDL 513: Organizational Theory and Leadership
EDL 514: Technology for School Improvement
EDL 516: Human Resource Development Leadership
EDL 526: Managerial Leadership and Administration
EDL 566: Supervision and Teacher Evaluation
EDL 569: Pre-Leadership Internship
EDL 570: Administrative Internship
EDL 571: Administrative Internship
EDL 663: Business/Government Internship
TFP 401: Teaching Fellows Program
EDL 607: Generating, Managing, and Aligning Resources in Schools
Research Interests
Dr. Carr is a qualitative researcher in the field of educational leadership with a focus on organizational change from a cultural perspective as well as management sustainability including but not limited to school takeovers, turnaround, and interventions. She also developed Self-mentoring®, a model for developing sustainable leadership skills in any environment or setting that she trademarked in 2012. Self-mentoring® piloted in Duplin County School District yielded results that later spurred research studies in other school districts such as Charlotte-Meckenberg schools, Union High School in Sampson County, UNCW new faculty through the Center for Teaching Excellence, and even students in a local school districts. Self-mentoring® is gaining national exposure as a viable practice for building and sustaining teacher leaders but more recently received international attention as it will be introduced to a business school in the UK. Learning more about self-mentoring at selfmentoring@uncw.edu

Self Mentoring
'Mentoring has become a nationwide emphasis as research increasingly suggests more and more that professionals benefit from the guidance and service of a mentor. While having a mentor is a rewarding experience for most professionals, time and cost restraints that create a burden on both the system and the assigned mentor often limit access to mentoring experiences. Establishing and sustaining effective leaders within our systems begins with fledging educators; mentoring creates a foundation of confidence and necessary skills to accomplish the professional goals and expectations. Self-mentoring® provides a model for all faculty to engage in meaningful growth through a structured process of management.
What is Self-mentoring®?
A self-mentor is an achiever willing to initiate and accept responsibility for self-development by devoting time to navigate within the culture of the environment in order to make the most of opportunity to strengthen competencies needed to enhance job performance and career progression. Self-mentoring® requires considerable commitment to goal attainment, time management, and responsible data collection and reflection. As a self-mentor, you must know yourself –your strengths and weaknesses, your learning style – as well as factors that positively and negatively impact your learning. You must be confident in who you are and who you want to become in your career.
If you are interested in conducting research in self-mentoring, simply email Dr. Carr at carrm@uncw.edu and request to use the Self-Mentoring Self-Efficacy Scale for any of your research projects. Click HERE to preview the scale.
Early research and publications in self-mentoring was sponsored by the Center for Teaching Excellence and Faculty Leadership. Self-Mentoring research is also a recipient of the:
2016 Coastal Entrepreneur Award for Professional Service
2015 UNCW Faculty Start-Up Award
2015 Applied Learning Research Cooperative
2015 ETEAL Award
2015 Pedagogical Initiative Award
2014 Cahill Award
2013 Pedagogical Initiative Award
Learn more about self-mentoring on the website: www.selfmentoring.net
Books
Self-mentoring®: The Invisible Leader
Self-Mentoring®: The Invisible Leader Manual
Completed CTE Self-mentoring Workshop Guide
The Invisible Teacher: A Self-mentoring Sustainability Model
The Invisible Leader: A Self-mentoring Sustainability Model for University Faculty 
Announcements/Presentations
Blogs/Presentations
Self-mentoring® Podcast
http://theinvisiblementor.com/index.php/self-mentoring-an-idea-for-the-twenty-first-century/
http://www.beautyandthefat.com/2013/03/self-mentoring.html#comment-form
http://www.slideshare.net/ahousand/futurecasting-presentation
http://uncw.edu/ed/mentorconference/archive.html
http://uncw.edu/ed/videos/brownbag.html
Announcements
Duplin County Pilots Self-mentoring® Program in District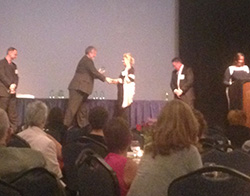 Dr. Carr is honored as a 2015 UNCW Entrepreneur Start-Up Award recipient
Dr. Carr becomes co-advisor for the KDP Educational Honorary Sorority with Dr. Jaci Dempsey as they initiate 51 new members into the association http://uncw.edu/newsletters/watson-chronicle/
Dr. Carr is featured in Women In Entrepreneurship Cucalorus Video and served on a panel discussion about women and business.
https://drive.google.com/file/d/0B-T9WkIglay3UmpHWi1XdWM0NmM/view
Dr. Carr is honored with the 2016 Coastal Entrepreneur Award in professional service
https://www.youtube.com/watch?v=oXqpJ0AVk4Y&t=7s
http://www.wilmingtonbiz.com/entrepreneurs/2016/05/06/2016_cea_winner_in_professional_services_edu-tell/14746
http://www.wilmingtonbiz.com/eventDetails?eventID=46
Students in Mentoring, Executive Coaching, and Self-Mentoring release a video produced in the class during the Spring 2016 course.
https://www.youtube.com/watch?v=UKGsLKmEHFw&feature=youtu.be
Dr. Carr is featured in a National Milken Educator release…
http://www.milkeneducatorawards.org/connections/articles/view/back-to-school-back-in-time

Dr. Carr presented to the Cape Fear Women In Technology on self-mentoring
http://www.cfwit.com/blog/2015-to-2016
Dr. Carr wanted to share this article about principals and coaching…
http://blogs.edweek.org/edweek/finding_common_ground/2016/10/if_coaching_is_so_powerful_why_aren't_principals_being_coached.html?cmp=eml-contshr-shr

Publications
http://www.infonomics-society.org/LICEJ/Contents%20Page%20Volume%203%20Issue%201.pdf
http://www.catstonepress.com/vascd-spring-2011
http://aasa.org/SchoolAdministratorArticle.aspx?id=11114

http://www.aasa.org/SchoolAdministratorArticle.aspx?id=16812
https://www.morebooks.de/search/gb?utf8=%E2%9C%93&q=Marsha+Carr+Lambert 
Authored Books
Self-Mentoring: The Invisible Leader Manual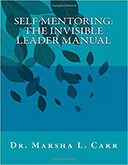 From Hostile Takeover to a Sustainable-Successful System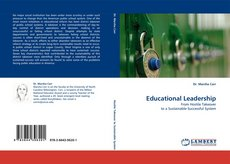 The School Improvement Planning Handbook by Daniel Duke, Marsha Carr, and William Sterrett 
http://www.amazon.com/The-School-Improvement-Planning-Handbook/dp/1610486323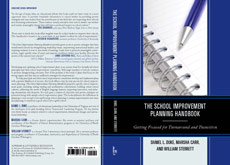 Self-mentoring(TM): The Invisible Leader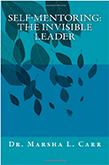 Organizational Management and Sustainability Model
Dr. Carr's research on School Sustainability after a takeover yielded a model. This model is an overview of the cultural changes to an system before, during, and after a takeover, transitional shift, or turnaround implementation. 
School Sustainability Model PDF
Additional Information
Vitae
National Milken Educator 
Amazon Author page for Dr. Carr