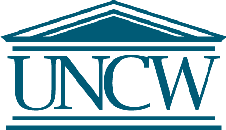 The Fulbright U.S. Student Program
---
This page is designed to help those UNCW students who are currently applying for the Fulbright for the 2005/2006 academic year. The resources provided have been customized to their needs. If you are seeking general information about the Fulbright, you should go directly to the IIE website which maintains comprehensive Fulbright web pages.
If you are a UNCW student interested in learning about the Fulbright, the Campus Fulbright Advisor offers orientation sessions in February open to all students. Juniors, Seniors and Graduate students interested in applying for the Fulbright should attend one of the application workshops held in late April. The exact dates, times and locations will be posted on this web page and will be announced in the Seahawk. There will also be a sign-up sheet in the Office of International Programs in the union for those interested in the workshop.
All students interested in the United Kingdom should check out the Fulbright website set up by the UK Fulbright Commission.
---
For more information, contact UNCW's Campus Fulbright Advisor:
Dr. Raymond L. Burt.
111 Alderman Hall
Phone: (910) 962-3137
E-Mail: Burtr@UNCW.EDU
updated 6/1/04